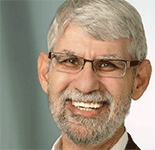 Chip Gliedman
Vice President, Principal Analyst
Sessions Featuring This Speaker
Forrester's CIO Forum EMEA 2012
06/19/2012
03:55 PM - 05:35 PM

Driving, Enabling, And Sustaining Business Innovation In The Empowered BT World

Increasingly, business leaders look to IT as both a source of innovation and an enabler of innovation. Digital technologies now power process innovation and product innovation activities, like crowdsourcing ideas. Yet building the culture, processes, and tools for IT-led innovation remains an elusive goal for most CIOs. This session will showcase Forrester's process to develop, evaluate, execute, and measure a portfolio of IT-led innovations. The session will be highly interactive with audience participation.

01:10 PM - 01:55 PM

Building And Managing A Portfolio Of Innovation

Business technology (BT) — pervasive technology use with increasingly direct control by business leaders — both creates greater opportunities for and demands greater levels of business innovation. Implementing a process to generate innovative ideas, while required, is not sufficient. These ideas need to be vetted, funded, managed, implemented, and exploited if an organization wishes to lead, rather than follow, its competitors. This session will provide guidance in:

Setting up the process for translating a set of ideas into a portfolio of prototypes.
Funding, managing, and measuring the innovation portfolio.
Communicating and exploiting the innovation portfolio.
Research Focus
Chip serves CIOs. His research focuses on IT investment strategies, justifying technology investments, IT portfolio management, business technology (BT) alignment, and IT satisfaction. Chip developed the Total Economic Impact™ (TEI) model and program to help clients quantify and communicate the financial value of technology investments and strategies.
Previous Work Experience
Chip has 25 years of experience in the IT industry. He came to Forrester through its acquisition of Giga Information Group. Prior to joining Giga, he was director of business development for Passport Designs, where he managed both the customer service center and the direct sales organizations. In 1992, he implemented a program where technical support agents would be rewarded if their interactions led to the sale of an upgrade or additional product. Chip also held senior positions at Ingres, where he was group manager of desktop and Unix platform marketing, as well as Ingres' representative to the X/Open ISV council.
Chip has delivered presentations and workshops worldwide to audiences ranging from four to 400. His work on calculating and communicating the value of IT and IT projects was the subject of a cover story in PC Week and has been featured in BusinessWeek, CIO Magazine (US and Canada), InformationWeek (US and Germany), and numerous other business and trade publications. He has also appeared as a panelist on Silicon Spin with John Dvorak on ZDTV.
Education
Chip earned a B.A. in anthropology from Hamilton College.