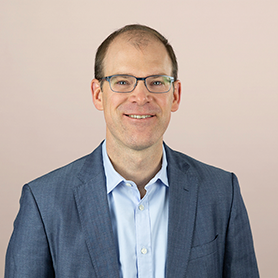 Chris Andrews
Principal Analyst & Research Director
Sessions Featuring This Speaker
Forrester's Sourcing & Vendor Management Forum 2012
05/24/2012
08:40 AM - 09:10 AM

Co-Creating With Your Services Partners

Creating and sustaining innovation with services providers is a key priority for many Sourcing & Vendor Management (SVM) Professionals. Yet most services relationships quickly default to business-as-usual activities. A small number of leading SVM organizations are moving their services relationships in a new direction — toward highly strategic, co-creation relationships. This session will help you define your own innovation objectives — and capitalize on the opportunity to co-create with suppliers. It will help you understand:

The models of innovation that you can expect from your leading services providers.
How to define your own innovation objectives.
What it means to co-innovate with suppliers.
Research Focus
Chris serves Sourcing & Vendor Management Professionals with research focused on how organizations can define sourcing strategy, select and negotiate with key technology vendors, and maximize supplier performance over time. Chris is a recognized expert in IT and business services, and he focuses on how customers can manage innovation programs with their third-party service providers. He has written research about how the leading IT and business service providers facilitate innovation, introduce new technologies, and integrate technologies for IT and business customers. He has also created frameworks and evaluation methodologies to help sourcing professionals evaluate the risks, costs, and business value of emerging technologies. Prior to working on the sourcing and vendor management team, Chris served on Forrester's technology industry vendor strategy team. In this role, Chris wrote about topics relevant to technology strategists — such as long-term market trends, the importance of business customers in technology purchasing decisions, innovation, and emerging technology trends and disruptions.
Previous Work Experience
Prior to his work as an analyst, Chris was in Forrester's consulting group, where he led strategy consulting engagements for leading technology vendors. He has helped technology clients with market sizing, competitive assessments, customer segmentation, product marketing, and M&A strategy. Prior to joining Forrester, Chris had several years of experience in strategy consulting, including advisory and market research work for Fortune 500 technology companies and private equity investors.
Education
Chris received his M.B.A. from Georgetown University and his B.A., with honors, from Middlebury College.