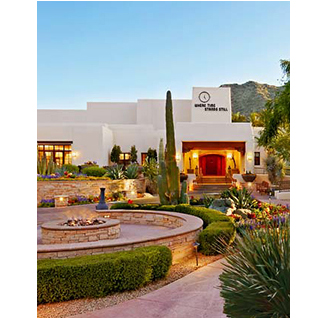 Accelerating Revenue In A Changed Economy
Current sales and marketing approaches to driving B2B revenues are ripe for modernization. The old ways of working simply aren't cutting it in these tough economic times. Why? Your customers and clients want new ways to engage and conduct business in this "do more with less" economy. And you need to keep pace if you want to grow revenue.
Communicating value from your buyers' point of view is what will win wallet share, land new accounts, and grow your channels going forward. And that requires systematic thinking and new processes to market, sell, and support your partners.
This Forum has Passed.
What Attendees Will Gain
During this results-oriented Forum, Forrester will unveil the principles and practices of the new science of accelerating revenue. In addition, your peers will demonstrate how they are putting these practices into action. And together we will test these ideas in our on-site "lab." You will leave this Forum with new, practicable Forrester frameworks and tools to apply with immediate impact on your bottom line.
Join your peers, and make the transition:
From cross-selling disappointment to success from your account-based growth strategies.
From funnel fallout to lead-to-revenue efficiency and effectiveness.
From channel disruption to growing partner loyalty and revenues.
From market research overload to incisive buyer insight.
From content calamity to valuable, standardized collateral.
From sales rep misfits to sales force development and success.


Why Attend A Forrester Forum
Accelerate your success. Through keynote and track sessions led by Forrester analysts, we deliver researched frameworks and practical advice designed for your role that you can apply to your business challenge the day you return to the office.
Learn from your peers and other experts in the field. Keynote speakers, who are dealing with the same challenges as you, will share their success stories and respond to your questions.
Engage with Forrester analysts. Through prescheduled 1-On-1 Analyst Meetings, speak with Forrester analysts to think through how you will apply what you learn at the Forum when you are back at your company.
Connect with peers and Forrester Ambassadors. During discussions and roundtables or over a drink, share and gain knowledge and new perspectives from a network of peers — an attendance of more than 300 delegates — who are facing similar challenges. Connections are facilitated by Forrester client Ambassadors who play a unique connector role at our Forum.
Connect With Forrester And Event Attendees
Twitter: #FORRForum
Blogs: Follow analysts covering your role.
Communities: Extend conversations through your role community.
Who Should Attend?
Sales Enablement Professionals and their teams.
Chief sales officers and sales managers.
VPs of sales and field operations.
VPs of channel sales.
Marketing leaders with sales results responsibilities.
Technology Marketing Professionals.
Strategy professionals.
Attendee Quotes
"The forum provided an excellent mix of strategic and tactical input that I can apply in building out the enablement road map for our company."
— Matt Boehnke, Director of Sales Enablement, The Allant Group
"Great event! A great time of information & collaboration"
— Jim Jones, Director Sales Enablement, Brocade Communications Systems, Inc.
"It was very informative and well done. A great conference for sales enablement professionals and the best conference I have attended in the past 5 years."
— Kevin Strange, VP Sales Enablement, Verint Americas, Inc.