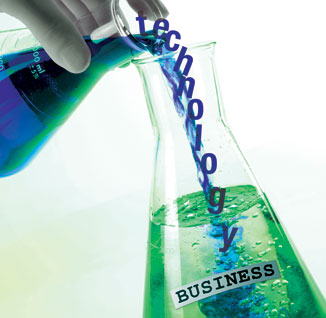 From Collaboration To Co-Creation
As a CIO today, you are expected to be not just a technology professional but a business professional. Many of you are tasked with finding emerging business opportunities, driving growth, encouraging innovation, and engaging the customers. This provides a tremendous opportunity for you to step up and co-create and ultimately shape the future business vision. Forrester's CIO Forum 2012 will help you understand the opportunity and overcome the challenges in transitioning to this new role.
Click here to view Matt Brown, Vice President, Practice Leader, and Forum Host, talk about the growing expectations gap.
This Forum has Passed.
KEY ISSUES THIS FORUM WILL ADDRESS
Strategic planning. Develop and execute a joint business technology (BT) strategic planning process.
Innovation. Nurture and facilitate innovation through the enterprise.
Disruptive technologies. Collaborate and engage with employees, partners, and customers using social and mobile technologies and identify opportunities for agility, efficiency, and growth through cloud technologies.
Organization models. Develop new organizational models, processes, and skills designed to harness the talents of the technology innovators in your organization.
BT governance. Build governance capabilities to manage internal and external resources and decision structures and ensure strategy alignment while encouraging growth and innovation.
COLLOCATED EVENTS

Forrester's CIO Forum attendees receive complimentary access to Forrester's colocated Enterprise Architecture Forum. These Events are being held simultaneously to allow you to network with more business leaders, bring additional team members, and access valuable additional content relevant to your challenges and responsibilities.
NETWORKING OPPORTUNITIES
Reception
Join us Thursday, May 3 from 5:00–6:15 p.m. to meet our sponsors and network with analysts, colleagues, and friends at a cocktail reception in the Solutions Showcase.
Forrester's Night Out In Vegas — The Bank
All Forum attendees are invited to join us on Thursday, May 3 from 6:30–9:30 p.m. at The Bank. Located within the Bellagio, The Bank is Las Vegas' premier nightlife destination. This private party will include beer and wine, music, and a buffet dinner. Special guest passes may be purchased by Forum attendees. Email events@forrester.com for more details.
Who Should Attend?
CIOs, CTOs, or senior-most IT leaders at end user companies.
CIOs or CTOs at technology vendors with at least $1 billion in annual revenue.
Chief architects or senior-most IT strategy leaders at end user companies.
Chief architects or senior-most IT strategy leaders at technology vendors with at least $1 billion in annual revenue.
Why Attend?
Compelling keynotes by industry executives and Forrester analysts.
In-depth track sessions designed for your role.
Personalized meetings with Forrester analysts.
Networking with more than 500 peers, analysts, and industry executives.
Technology solutions from leading agencies and solution providers.
Connect With Forrester And Event Attendees
Twitter:#CIOF12
LinkedIn: Network with other attendees.
Blogs: Follow analysts covering your role.
Communities: Extend conversations through your role community.
Facebook: Stay connected through Forrester Events pages.
Attendee Quotes
"Forrester analysts do an excellent job – complex issues explained and debated in simple terms."
Dave K., CIO
"Well worth my time. Overall I enjoyed the day and learned a lot. I look forward to attending next year."
Todd C., President
"Thought provoking and entertaining. A worthwhile event — very content heavy, but well presented and managed."
David B., CIO