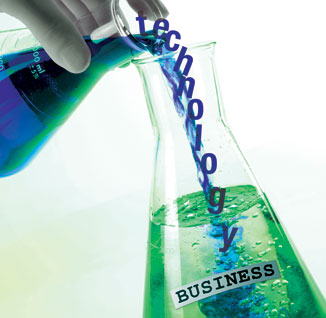 From Collaboration To Co-Creation
As a CIO today, you are expected to be not just a technology professional but a business professional. Many of you are tasked with finding emerging business opportunities, driving growth, encouraging innovation, and engaging the customers. This provides a tremendous opportunity for you to step up and co-create and ultimately shape the future business vision. Forrester's CIO Forum 2012 will help you understand the opportunity and overcome the challenges in transitioning to this new role.
Click here to view Matt Brown, Vice President, Practice Leader, and Forum Host, talk about the growing expectations gap.
This Forum has Passed.
KEY ISSUES THIS FORUM WILL ADDRESS
Strategic planning. Develop and execute a joint business technology (BT) strategic planning process.
Innovation. Nurture and facilitate innovation through the enterprise.
Disruptive technologies. Collaborate and engage with employees, partners, and customers using social and mobile technologies and identify opportunities for agility, efficiency, and growth through cloud technologies.
Organizational models. Develop new organizational models, processes, and skills designed to harness the talents of the technology innovators in your organization.
BT governance. Build governance capabilities to manage internal and external resources and decision structures and ensure strategy alignment while encouraging growth and innovation.
CIOs have long been on a quest to achieve alignment with the business. Alignment implies we are trying to connect two disparate things, but today, IT needs to be an integral part of the business fabric. These track sessions will highlight three critical areas that will help that happen.
Track A: Strategic Planning
Optimum technology strategy is developed in conjunction with business strategy, and business strategy is continuously evolving based on market changes. A traditional waterfall approach to strategy development does not work — instead, CIOs and IT strategists must adopt an iterative approach to BT strategy that begins and ends with business impact. This track will provide a comprehensive view of Forrester's BT strategic planning framework and practical steps to implement this framework in your organization. The sessions will be highly interactive and require the audience to participate.
Track B: Innovation
Innovation is more important than ever, but unfortunately there's been little of it in IT. Today, many IT organizations are not only expected to support and nurture the innovation culture but are also being asked to be the source of innovation. CIOs must develop processes to ensure that they create and manage a portfolio of innovations and help drive a culture of innovation through emerging social and collaboration technologies. This track will highlight the process to develop, evaluate, execute, and measure the innovations. The sessions will be highly interactive and require the audience to participate.
Track C: Future Technologies
Smartphones, tablets, and the rise of bring-your-own (BYO) devices have put tremendous pressure on IT to revamp and rethink its mobile strategy — everything from procurement and development to security and app stores. CIOs are increasingly faced with a barrage of questions about their plans for deploying and supporting various mobile devices and applications in the environment. To this day, most CIOs have been in reactive mode. Going forward, CIOs need to have a methodical approach and a comprehensive plan for delivering mobile capabilities. This track session will provide you with a detailed, well-thought-out process to develop and implement your enterprise mobile strategy.
Connect With Forrester And Event Attendees
Twitter:#CIOE12
LinkedIn: Network with other attendees.
Blogs: Follow analysts covering your role.
Communities: Extend conversations through your role community.
Facebook: Stay connected through Forrester Events pages.
Who Should Attend?
CIOs, CTOs, or senior-most IT leaders at end user companies.
CIOs or CTOs at technology vendors with at least $1 billion in annual revenue.
Chief architects or senior-most IT strategy leaders at end user companies.
Chief architects or senior-most IT strategy leaders at technology vendors with at least $1 billion in annual revenue.
Why Attend?
THE FORRESTER EVENT DIFFERENCE
The quality of the Forrester keynotes. Presentations are backed by thousands of interviews with technology leaders, business executives, and vendors.
Exclusive audiences. Forrester Forum attendees include executives from the highest organizational levels.
Integration of organizational, technological, and business issues. Forrester Forums provide a comprehensive understanding of the challenges ahead and how your company can overcome them.
One-On-One Meetings with Forrester analysts. Speak one-on-one with Forrester analysts about how to move from collaboration to co-creation.