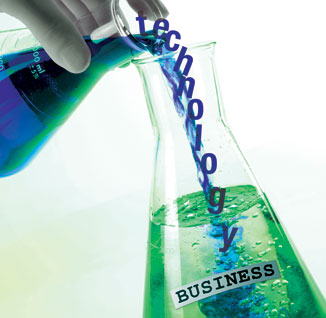 Learn How To Infuse Enterprise Architecture Into Your Business
Enterprise architecture (EA) programs struggle with business engagement and executing on an approach that makes EA business-relevant. This Event will show you how to infuse enterprise architecture into your business to accelerate business agility while streamlining costs and complexity.
Click here to view Sharyn Leaver, Vice President, Practice Leader, and Forum Host, address how consumerization is forcing IT to become more agile.
This Forum has Passed.
ABOUT THIS EVENT
Business-centered EA practices can accelerate business agility while streamlining costs and complexity. Despite the potential impact of EA, EA programs continue to struggle. They struggle with business engagement with their integration into business and IT planning and governance, and with executing on an approach that makes EA business-relevant. Infusing enterprise architecture into your business is your goal — and infusing business into your EA program is the means to achieve it.
Forrester's Enterprise Architecture Forum 2012 will help you evolve toward this EA program and overcome the barriers of historical perceptions, process gaps, and cultural barriers that EA programs often face.
Tracks have been broken out into different types of sessions to best help you make business-focused, strategic, and pragmatic EA a reality.
Emerging Technology Insights. In these sessions, Forrester experts drill into emerging technology trends which you may not have heard of, but we believe these trends will be key components of your business technology roadmap.
Super-sessions. These sessions give attendees the opportunity to go deeper on a key need or opportunity and leave with the practical next steps for their organization. Each session will be highly interactive, featuring multiple analysts and attendee discussion.
KEY ISSUES THIS FORUM WILL ADDRESS
Boosting the business relevance of your enterprise architecture. EA leaders rate increasing the business focus and relevance of their program as their No. 1 challenge — knowing that this is a prerequisite for strategic influence. We'll describe how to build your architecture "from the business" and how to use this to drive greater engagement.
Improving maturity and capacity. EA heads want to understand the maturity of their processes and deliverables, their staffing approach, and their place in the larger IT and business organization. We'll use Forrester's archetype-based maturity model to give you a 360-degree understanding.
Integrating emerging technology. Business opportunities enabled by new technology are everywhere. But IT struggles with adoption and integration — too often creating silos of technology rather than strategic capabilities. We'll give you the best practices ranging from the initial "watch list" through to benefit realization.
Connecting enterprise strategy to solution architecture. Business solution architecture is the most visible aspect of EA's value. But business solutions can just as easily become tactical, redundant point solutions. We'll provide you with the approach and practices to ensure the role is a vital extension of the larger EA program.
COLLOCATED EVENTS
Forrester's Enterprise Architecture Forum attendees receive complimentary access to Forrester's colocated CIO Forum. These Events are being held simultaneously to allow you to network with more business leaders, bring additional team members, and access valuable additional content relevant to your challenges and responsibilities.
NETWORKING OPPORTUNITIES
Reception
Join us Thursday, May 3 from 5:00–6:15 p.m. to meet our sponsors and network with analysts, colleagues, and friends at a cocktail reception in the Solutions Showcase.
Forrester's Night Out In Vegas — The Bank
All Forum attendees are invited to join us on Thursday, May 3 from 6:30–9:30 p.m. at The Bank. Located within the Bellagio, The Bank is Las Vegas' premier nightlife destination. This private party will include beer and wine, music, and a buffet dinner. Special guest passes may be purchased by Forum attendees. Email events@forrester.com for more details.
Who Should Attend?
Enterprise Architecture Professionals.
Business Process Professionals.
Application Development & Delivery Professionals.
Content & Collaboration Professionals.
Analysts, consultants, and other influencers.
Why Attend?
Compelling keynotes by industry executives and Forrester analysts.
In-depth track sessions designed for your role.
Personalized meetings with Forrester analysts.
Networking with more than 500 peers, analysts, and industry executives.
Technology solutions from leading agencies and solution providers.
Connect With Forrester And Event Attendees
Twitter:#FEAF12
LinkedIn: Network with other attendees.
Blogs: Follow analysts covering your role.
Communities: Extend conversations through your role community.
Facebook: Stay connected through Forrester Events pages.
Attendee Quotes
"The forum was very relevant and timely for me. I gained a lot of useful information. It was nice to be able to bounce between the tracks. The visibility and availability of the analysts was impressive."
Laurie T., Manager, Solution Architecture
"Good event. I learned a lot and liked having direct contact with Forrester analysts and meeting others with the same role as me."
Steve R., Senior Manager, IT
"Really enjoyed it. I was surprised at how open participants were with networking. I got a lot of good info to work with. Thanks!"
Leslie R., Business Architect, Process Analyst