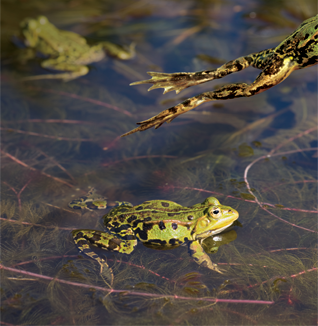 Leapfrog Your Global Competition: Design Your Greenfield Infrastructure Today
"Greenfield" opportunities can present themselves even in the most established and mature businesses. This year, we'll dedicate the Infrastructure & Operations Forum to tackling everything you need to capitalize on your greenfield opportunities of every scale across data center, desktop, mobile, and IT operations environments.
Click here to view Doug Washburn, Principal Analyst, Research Director, and Forum Host, discuss finding your greenfield opportunities.
This Forum has Passed.
EVENT OVERVIEW
In 2012, we dive into "the age of the customer," where increased global competition combined with technology-led disruption erodes traditional competitive barriers across all industries. Manufacturing strength, distribution power, and information mastery can't save you. At the same time, it's easier than ever for empowered employees and application developers to circumvent the IT infrastructure and operations (I&O) group to take advantage of new desktop, mobile, and tablet devices as well as cloud-based software and infrastructure you don't support. Why? They want to get their jobs done better, faster, and cheaper — and they don't feel that I&O can help.
Contrary to popular belief, however, Infrastructure & Operations Professionals do want to help their business stakeholders pursue productivity with these new technologies — but we find ourselves hamstrung by legacy infrastructure and perceptions. We're jealous of our colleagues at startups and their greenfield opportunities. It's time to dispel the notion that "greenfield" opportunities require significant financial investment and organizational change or are limited to startups and build-outs in emerging markets. Greenfield opportunities present themselves in even the most established and mature businesses, and those greenfields can be small, iterative, and agile.
This year, we'll dedicate the Infrastructure & Operations Forum to leapfrogging the global competition by capitalizing on your greenfield opportunities of any scale. In the data center, converged infrastructure plus private and public cloud will accelerate speed-to-market and agility. "Bring-your-own-device" programs and desktop transformation will make employees more productive and satisfied. And IT service management and automation will industrialize your operations to increase the quality of service for all customers.
KEY QUESTIONS THIS FORUM WILL ANSWER
What global business priorities require I&O leaders to do things differently in 2012 and beyond?
How can I&O leaders plan, prepare, build, and manage greenfield opportunities effectively?
What specific greenfield I&O people, processes, and technologies support business growth, innovation, and customer experience in a cost-effective manner?
COLLOCATED EVENTS
Forrester's Infrastructure & Operations Forum attendees receive complimentary access to Forrester's collocated Security Forum and Sourcing & Vendor Management Forum. These Events are being held simultaneously to allow you to network with more business leaders, bring additional team members, and access valuable additional content relevant to your challenges and responsibilities.
NETWORKING OPPORTUNITIES
Reception
Join us Thursday, May 24 from 5:30–7:00 p.m. to meet our sponsors and network with analysts, colleagues, and friends at a cocktail reception in the Solutions Showcase.
Forrester's Night Out In Vegas — Chateau Nightclub & Gardens
All Forum attendees are invited to join us on Thursday, May 24 from 7:15–9:15 p.m. on the terrace at Chateau Nightclub & Gardens. Located within Paris Las Vegas Hotel & Casino (across the street from the Cosmopolitan), Chateau Nightclub & Gardens is the exclusive nightlife destination in Las Vegas. This private party is free to all Forum attendees so mingle with your peers and enjoy beer and wine, a buffet dinner and dessert, and music from the house DJ. Guest passes may be purchased. Email events@forrester.com for more details.
Connect With Forrester And Event Attendees
Twitter:#IOF12
LinkedIn: Network with other attendees.
Blogs: Follow analysts covering your role.
Communities: Extend conversations through your role community.
Facebook: Stay connected through Forrester Events pages.
Who Should Attend?
Infrastructure & Operations Professionals responsible for strategic decisions on data centers; end user computing and mobility; and IT service management, operations, and resiliency.
Enterprise Architecture Professionals who focus on infrastructure architecture.
Application Development & Delivery Professionals looking to better partner with their I&O peers.
Sourcing & Vendor Management Professionals focusing on infrastructure issues.
CIOs looking to transform their business through greenfield opportunities.
IT professionals involved in consolidation and virtualization projects, automating IT processes, building business continuity plans, and hiring and training the next generation of Infrastructure & Operations Professionals.
Why Attend?
C-level keynotes from Fortune 1000 companies.
Role-based track sessions designed to transform your I&O organization to become more customer-centric.
One-On-One Meetings with Forrester analysts.
Peer networking with attending executives.
Attendee Quotes
"Overall outstanding event! I look forward to working with Forrester Research moving forward."
Andy M., Technical Services Manager
"This was a great experience for my first Forrester Event. Will translate into an effective and productive impact on my organization."
Jeff G., Director, Infrastructure & Operations
"Great event. Broad range of topics, good knowledge and experience."
Daryl G., Global ITSM/ITIL Manager