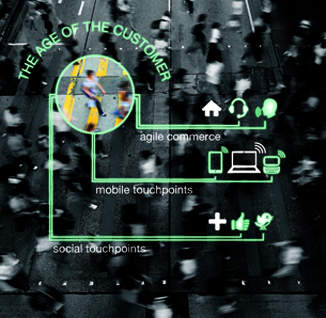 Mastering Digital Engagement
The Web is splintering, and customers' lives are now by default social and mobile. With digitization comes the disintegration of existing business models. The one true defensible advantage is to become customer-obsessed – understanding, delighting, connecting with, and serving customers. Interactive marketers must engage customers across their fast-growing range of digital access points, integrate interactive marketing programs, and deliver engagement at scale.
This Forum has Passed.
Event Overview
As the professionals responsible for all digital marketing efforts, interactive marketers must tie customer knowledge into relevant marketing messages, deliver a single, personal brand experience to each customer, drive marketing decisions in real time, and manage an increasingly complex technology ecosystem. Only via these efforts will you master engagement across digital touchpoints. Forrester's Interactive Marketing Summit 2012 will empower you with the knowledge and skills to address these challenges and drive competitive advantage. We will help you:
Understand the impact of the social, local, and mobile customer and the way B2C and B2B brands must rethink the customer life cycle to maximize results.
Harness interactive technologies to drive digital marketing programs.
Create device-relevant messages.
Improve multichannel attribution to demonstrate ROI.
Key Questions This Forum Will Answer
What are the social, local, and mobile behaviors of your targeted customers?
How should you drive deep, personalized customer engagement in a fragmented market?
What role does technology play in customizing and synchronizing marketing efforts across channels?
How should you optimize efforts across your ecosystem to drive scaled engagement and ROI?
How should you automate your media buying?
What are best-practice measurement techniques?
What is the right way to globalize your interactive marketing programs?
Colocated Events
Forrester's Interactive Marketing Summit attendees receive complimentary access to Forrester's eBusiness & Channel Strategy Summit. These Events are being held simultaneously to allow you to network with more business leaders, bring additional team members, and access valuable content relevant to your challenges and responsibilities.
Who Should Attend?
Interactive Marketing Professionals who manage experimentation and introduce emerging media to the larger organization.
CMO & Marketing Leadership Professionals who define the marketing vision and prioritize innovations.
Ad agencies and marketing technology and service providers seeking to drive marketing innovation through the application of emerging media.
Why Attend?
Compelling keynotes by industry executives and Forrester analysts.
In-depth track sessions designed for your role.
Personalized meetings with Forrester analysts.
Networking with more than 200 peers, analysts, and industry executives.
Technology solutions from leading agencies and solution providers.
Connect With Forrester And Event Attendees
Twitter:#IME12
LinkedIn: Network with other attendees.
Blogs: Follow analysts covering your role.
Communities: Extend conversations through your role community.
Facebook: Stay connected through Forrester Events pages.