Due to the popularity of this Event rooms at the JW Marriott Los Angeles L.A. Live have been sold out for the night of April 17, 2012.
Forrester recommends several nearby hotels attached here.
Venue Information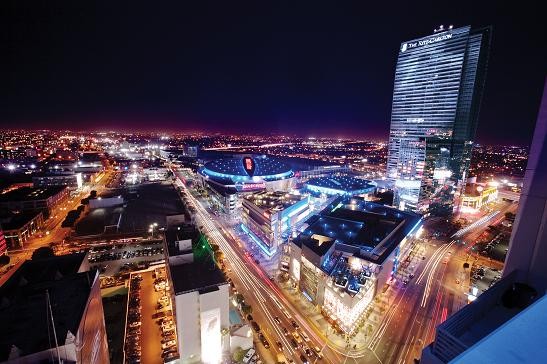 Serving as the focal point of L.A. LIVE, the JW Marriott Los Angeles L.A. LIVE offers sophisticated hotel travelers a front seat to the world-class STAPLES Center, Nokia Theatre L.A. LIVE, Regal Cinemas and restaurants with the luxury accommodations for which JW Marriott brand has long been known.With its central location in Downtown Los Angeles, the JW Marriott provides a deluxe level of comfort and personal service within a unique hotel environment designed to reflect its location. Guests enjoy convenient access to LA, whether visiting the revitalized downtown area or other parts of the city.
View:DrivingDiningAttractions
Special Rate Information
Special Rate Information:
Forrester has negotiated a group room rate at the JW Marriott L.A. Live for Event sponsors and attendees. Room reservations received by Monday, April 2, 2012 will be eligible for the group rate of $259 plus applicable taxes and fees for single or double occupancy. The negotiated group rates are based on availability and apply to reservations for April 15, 2012 through April 19, 2012.