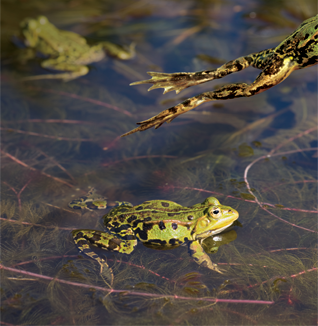 Leapfrog Your Global Competition: Rethink Security; Run At The Threat
Security & Risk Professionals must face threats head on in order to compete on a global scale. This year, we'll tackle everything you need to simplify your security architecture and repel sophisticated threats in order to help your company differentiate itself from global competition and win new customers.
Click here to view Laura Koetzle, Vice President, Practice Leader, and Forum Host, discuss rethinking security and running at the threat.
This Forum has Passed.
What does this mean? Whenever the business comes to you with a scary but possibly profitable idea, swallow your objections and say: "Sounds exciting. Let's figure out how to make that work." Unfortunately, many S&R organizations aren't ready to run at the threat. We're running legacy technology designed for a world before the rapid adoption of mobile devices and cloud services transformed end user and data center computing, and before advanced persistent threats (APT). We've also underinvested in skills and capabilities in analytics, incident management, and forensics.
This year, we'll dedicate Security Forum to running at the threat. Together, we'll tackle everything you need to rethink your security architecture, to evaluate and embrace risk safely, and, above all, to leapfrog your global competition.
Key Questions This Forum Will Answer
How can you rethink security to simplify your architecture and your infrastructure while repelling more sophisticated threats?
How can you understand, evaluate, and treat more and different types of risk safely?
How can your security and risk efforts help your company differentiate itself from the global competition and win new customers?
THE FORRESTER EVENT DIFFERENCE
The quality of the Forrester keynotes. Presentations are backed by thousands of interviews with technology leaders, business executives, and vendors.
Exclusive audiences. Forrester Forum attendees include executives from the highest organizational levels.
Integration of organizational, technological, and business issues. Forrester Forums provide a comprehensive understanding of the challenges ahead and how your company can overcome them.
One-On-One Meetings with Forrester analysts. Attendees can speak one-on-one with Forrester analysts.
Connect With Forrester And Event Attendees
Twitter:#SFE12
LinkedIn: Network with other attendees.
Blogs: Follow analysts covering your role.
Communities: Extend conversations through your role community.
Facebook: Stay connected through Forrester Events pages.
Who Should Attend?
Senior-level IT security and information security executives.
Executives and senior-level practitioners responsible for information risk, compliance, or privacy.
Senior-level Infrastructure & Operations Professionals responsible for information security operations, cloud, or mobile device strategy.
Sourcing & Vendor Management Professionals responsible for sourcing IT and information security products and services.
Why Attend?
C-level keynotes from Fortune 1000 companies.
Role-based track sessions designed to help leapfrog your global competition.
One-On-One Meetings with more than 30 Forrester analysts.
Peer networking with 200 attending executives.
Attendee Quotes
"Plenty of thought provoking sessions, with a lot of notes for follow-up activities. Forrester Security Forum once again delivers quality and quantity of not to be missed presentations. Thanks."
Stephane C., Senior Specialist, Security
"I think the two-day balance was great! I found the conference keynote speeches and track selection to be applicable to information needed to apply to current security trends. I found the One-On-One Meetings to be key."
Dianna P., Senior ITS Security Compliance Head