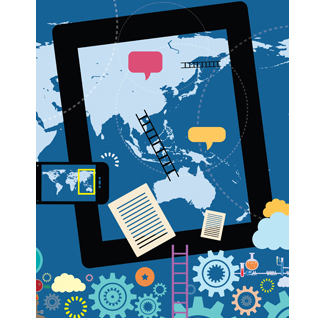 Winning The Dynamic Digital Consumer In China
Welcome to the "age of the customer," where the one true, defensible competitive advantage is to become customer-obsessed. To gain this competitive advantage in China, companies must focus their efforts on understanding, delighting, and connecting with the local market. That requires a deep understanding of Chinese customers' attitudes towards and adoption of technologies such as social and mobile.
Attendees will learn how to deliver personalized brand experience to their customers across digital touchpoints and position themselves to win in the "age of the customer".
This Forum has Passed.
What Attendees Will Learn
At this Summit, Forrester analysts and marketing executives will help you learn how to thrive in the age of the customer. Key takeaways will include:
How to leverage the digital behavior, attitudes, and motivations of Chinese consumers across digital touchpoints.
How to build a marketing ecosystem that blends digital and traditional channels to create the reach, depth, and engagement you'll need to succeed in China.
How to differentiate your brand by building a compelling experience that speaks to the unique demands of Chinese consumers.
Why Attend A Forrester Forum
Accelerate your success. Through keynote and track sessions led by Forrester analysts, we deliver thought leadership and practical advice designed for your role that you can apply to your business challenges the day you return to the office.

Learn from your peers and other experts in the field. Industry speakers — who are dealing with the same challenges as you — will share their success stories and respond to your questions.

Engage with Forrester analysts. Through prescheduled 1-On-1 Analyst Meetings, you can engage with Forrester analysts to work through how to apply what you are learning at the Forum when you are back at your company.

Connect with peers. During discussions and roundtables or over a drink, share and gain knowledge and new perspectives from a network of peers — more than 250 delegates attend — facing similar challenges.

Get exclusive first look at new research and survey data. Be the first to hear about Forrester's latest big ideas and survey results.
Connect With Forrester And Event Attendees
Twitter: #FORRForum
Blogs: Follow analysts covering your role.
Communities: Extend conversations through your role community.
Who Should Attend?
Professionals responsible for their firm's marketing and strategy efforts in Asia Pacific, including:
CMO & Marketing Leadership
Consumer Product Strategy
Customer Experience
Customer Intelligence
eBusiness & Channel Strategy
Market Insights