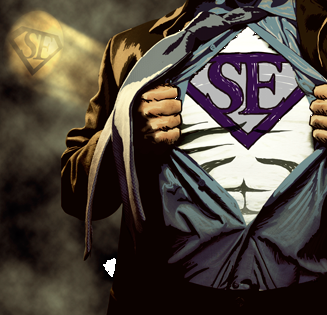 Learn How To Become A HERO To Your CEO
In response to investor and competitive pressure, tech CEOs are reigniting their growth strategies while pressing their organizations to do more with less. To produce sales growth, they must cut costs, improve productivity, and accelerate cross-selling, which requires a fundamentally different enablement approach from what's typical today. This Event is designed to give attendees a practical way to close the strategy-to-execution gap.
This Forum has Passed.
Key Questions This Forum Will Answer
How does your CEO think about growth?
What powers do today's sales enablement (SE) HEROes command that you can learn?
Why don't most companies cross-sell or upsell effectively?
How can you optimize different sales channels — from indirect to geography to strategic accounts?
How do you and your team establish sustainable, valuable services to better enable profitable growth?
FORRESTER'S TECHNOLOGY SALES ENABLEMENT FORUM 2012
At the 2012 Technology Sales Enablement Forum, Forrester Principal Analyst Scott Santucci will unveil new research on the depth of the strategy-to-execution gap today and reveal the special powers required to bridge that gap. Four SE HEROes who have used those powers successfully at their companies will share their stories. And Forrester Senior Analyst Brian Lambert, Ph.D. will teach you how to learn and develop those powers yourself. Rounding out this once-a-year event, Forrester analysts and SE practitioners will share the tools and approaches that your teams will need to increase sales productivity in strategic accounts, geographic sales, and through your channel partners.
Forrester's Technology Sales Enablement Forum 2012 is designed to give SE leaders and their teams the powers and practical tools to close the strategy-to-execution gap and achieve the CEO's strategy. You and your team will learn to work cross-functionally across product, marketing, and sales to:
Optimize your support and results from your indirect channel.
Streamline your growth in new geographies.
Cross-sell successfully in strategic accounts.
Three In-Depth Tracks
Track A: Bridging The Gap In Strategic Accounts. In this intimate selling environment, harnessing client complexity is both the challenge and the key to sales success. To match the complex problem-solving process and agreement network of technology professionals and businesspeople involved today in buying decisions, you need a rich model of your clients' business problems – and must be prepared to map your portfolio to match those needs to earn the coveted status of strategic vendor.
Track B: Bridging The Gap In Geographic And Vertical Accounts. In this vast selling landscape that spans new countries and targeted verticals within them, arming salespeople with the right tools, skills, and content to engage new buyers and crack open new wallets is no small challenge. It takes a balance of special powers and a focused approach to sales support that is fueled by a rich model of prospective buyers.
Track C: Bridging The Gap Through Your Channels. In this changeable selling landscape, sponsoring vendors and their channel partners navigate complex considerations from courtship through enablement to customer fulfillment. New delivery models, the associated business models, and the competition for advantage make the channel landscape particularly challenging.
Other Benefits To Attending
The Forrester Events Difference
The quality of the Forrester keynotes. Presentations are backed by thousands of interviews with technology buyers, technology sales and marketing leaders, business executives, and marketing and sales vendors, coupled with data from Forrester's Technology Buyer Insight Study and Forrsights For Business Technology.
Exclusive audiences.Forrester Forum attendees include executives and their teams, from the highest organizational levels.
Integration of organizational, technological, and business issues. Forrester Forums provide a comprehensive understanding of the challenges ahead and how your company can overcome them.
One-On-One Meetings with Forrester analysts. Attendees can speak one-on-one with Forrester analysts about bridging the strategy-to-execution gap.
Who Should Attend?
Forrester's Technology Sales Enablement Forum 2012 will deliver critical insights and actionable advice for the entire supply chain behind the sales force. This year's theme, "Bridging The Strategy-To-Execution Gap," will engage leading executives in the following roles:
Technology Sales Enablement Professionals and their teams.
CMOs and marketing professionals.
CSOs and sales managers.
Product marketers and managers.
Vendor Strategy Professionals.
Technology CMOs.
Interested in attending? Download a letter to request approval from your manager. [Word document]
Why Attend?
C-level keynotes from Fortune 1000 companies.
Role-based track sessions designed to help you to close the strategy-to-execution gap.
One-On-One Meetings with Forrester analysts.
Peer networking with 200 attending executives.
Attendee Quotes
"We took what we learned from [the Forrester Technology Sales Enablement analyst] and applied it in the field the following day. [The analyst's] advice and direction allowed us to facilitate a different kind of 'conversation' that commanded the attention and respect of the client. End result? It looks like we will be securing one of the largest contracts in our company history."
Richard R., Chief Marketing Officer
"I leave with such excitement about what is possible – have already taken action on a few critical areas that have already changed the conversation with my customers."
Barbara V., VP, Presales Operations
"Great event – we will use this knowledge to leverage our efforts in marketing and sales."
Jennifer M., Internet Marketing Manager
"Congrats on a great event! Industry speakers' experiences and analyst advice gave me food for thought and sparked ideas I can leverage. Forrester employees are very welcoming and helpful in connecting me with SE professionals who can help me based on common challenges. Ambassadors helped me engage in conversations and feel part of what's going on."
Judy J., Customer Satisfaction and Sales Enablement