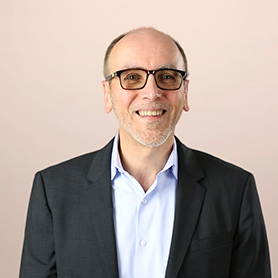 Gene Leganza
Vice President, Principal Analyst
Sessions Featuring This Speaker
Forrester's Enterprise Architecture Forum 2012
05/03/2012
01:00 PM - 02:30 PM

Organizing Your "Practice Of EA"

Your firm's practice of EA may take different organizational forms. Centralizing EA resources provides the most control so that EA can deliver on its strategic value proposition. Decentralizing or federating EA resources puts the architects where the action is, making it more likely that business and BT stakeholders will perceive value. In many organizations, the increasing focus on business architecture is moving EA resources into the business organization. What's the best way to organize your EA practice? Are the rules changing? How can we best position EA for current and future needs? Attend this interactive super-session and learn:

The positive and negative attributes of the different organizational approaches.
Best practices and common mistakes when best positioning your EA resources.
Whether EA will be moving into the business organization in the coming years.

02:00 PM - 03:35 PM

Synergies Across Silos: Approaches To Governing Structured And Unstructured Information

Governing information architecture (IA) is fraught with difficulties. The challenges of governing structured data differ from the problems governing unstructured content, due to different goals, stakeholders, roles, and processes. The result is that governance of these areas involves completely separate endeavours. But must they be wholly separate? Isn't there enough common ground? This interactive super-session and case studies will explore the commonality and how to integrate these efforts, resulting in more effective approaches to your information architecture. Attendees will explore:

The commonalities and differences inherent in data and content governance.
How real-world shops are taking a combined approach to content and data governance.
How to craft an approach to information governance that will work for you.
Research Focus
Gene provides research and advisory services that address the needs of Enterprise Architecture Professionals. Gene has been researching best practices in making enterprise architecture programs effective since 1999 and focuses on helping clients implement a pragmatic approach to EA that has clear value to business and IT leaders.
Previous Work Experience
Gene has more than 25 years of IT experience, including enterprise architecture planning, infrastructure architecture, IT management, performance management, capacity planning, product strategy, and application development. Gene came to Forrester through its acquisition of Giga Information Group. Prior to joining Giga, he was director of infrastructure architecture and capacity planning at John Hancock Financial Services in Boston. Previously, he held senior IT positions at First Data Corporation and Fidelity Investments and development and marketing management positions at leading software firms.
He has published dozens of papers on various topics and has spoken at a variety of conferences in the US and abroad.
Education
Gene earned a B.A. in psychology and music from Wesleyan University in Middletown, Connecticut.