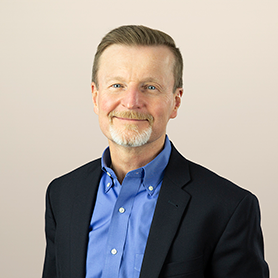 Harley Manning
Vice President, Research Director
Sessions Featuring This Speaker
Outside In: A Forum For Customer Experience Professionals EMEA
11/06/2012
09:15 AM - 09:45 AM

How To Profit From The Outside-In Perspective On Customer Experience

Customer experience leads to profits . . . but not because it makes your customers feel warm and fuzzy, and not if it's just a slogan. Customer experience leads to profits . . . if you treat it as a business discipline. In fact, customer experience is the greatest untapped source of both decreased costs and increased revenues in most industries — but only if you take the time to understand what drives it and how you can benefit financially from improving it. This keynote will show you:

Why customer experience means billions to business — and yes, that's billions with a "b."
How you can spark a customer experience transformation not just at your company, but within yourself.
Research Focus
Harley serves Customer Experience Professionals. He is a research director in the Customer Experience practice at Forrester, and the coauthor of Outside In: The Power of Putting Your Customers at the Center of Your Business. The book is a comprehensive study of why customer experience is fundamental to the success of every business. It explores the six disciplines companies need to master in order to compete effectively in a world where their customers can leave them more easily than ever.
Harley's research, analysis, and opinions have appeared in The Harvard Business Review, Forbes, The Economist, FT.com, Fast Company, Investor's Business Daily, and Direct Marketing News. He is a regular contributor to the 1to1 media blog. An accomplished speaker, Harley has keynoted major business conferences around the world.
Harley founded Forrester's Customer Experience research coverage when he joined the firm in 1998. For his first report, he created a website review methodology that's now been used to evaluate the online customer experience of more than 1,500 sites for both research and consulting purposes. The methodology forms the basis for a popular series of workshops that have been delivered across the U.S., Europe, and Asia. It has since been extended to cover cross-channel customer interactions that span touchpoints ranging from voice-response systems to mobile apps.
Harley also founded Forrester's annual Customer Experience Forum, the company's largest event. In addition to its original location in New York, the Forum also takes place in Los Angeles and London. Harley hosts and moderates the forum in all three locations and leads speaker recruitment for the event.
Previous Work Experience
Harley came to Forrester in 1998 after spending 18 years designing and building interactive services for companies such as Dow Jones, AT&T, MCI, Prodigy, and Sears. While at AT&T he worked for a time in the former Bell Labs, where he collaborated with scientists conducting research in the field of applied artificial intelligence (two patents awarded).
Education
Harley holds a Master of Science degree in advertising from the University of Illinois, Urbana.