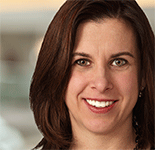 Leslie Owens
Principal Analyst & Research Director
Sessions Featuring This Speaker
Forrester's Enterprise Architecture Forum 2012
05/03/2012
12:10 PM - 01:00 PM

Evolve Your Analytic Infrastructure To Include Semantic Technology

Enterprise architects must confront the challenge of capturing, integrating, and sharing distributed data across their organization. Unstructured information, such as email and social media, needs to be incorporated into this framework to get a complete understanding of issues like customer satisfaction or product development. This session will discuss how to integrate semantic components into your environment to help people and systems find and reuse information — and extract new insights from it. This session will:

Shed light on the gap between vendor hype and customer successes.
Describe semantic technology and where it fits with your information and application architectures.
Define specific use cases and process scenarios that can benefit from semantic tools like content analytics, ontologies, and search.
Research Focus
Leslie serves Enterprise Architecture Professionals. She leads a team of analysts who provide research and advisory services on emerging technology, information strategy and architecture, data management, and content management. Leslie provides Forrester's coverage of specific information management topics such as enterprise search, semantic tools, information classification, and taxonomies. She helps enterprises improve access to information through strategic application of technology and guidance on process.
Previous Work Experience
Leslie has more than 12 years of experience in the field of information management. Prior to joining Forrester in 2007, she managed the enterprise search program at Abbott Laboratories. In this role, she developed the enterprise search strategy and guided the selection of ontology management software. In addition, she contributed to enterprise initiatives around records management, collaboration, digital asset management, and web content management systems. Prior to Abbott, Leslie developed taxonomies as an independent consultant for Fortune 500 clients.
Education
Leslie holds a master's degree in library and information science from the University of Illinois at Urbana-Champaign, with a focus on cataloging and classification. She holds an undergraduate degree in political science from Duke University.