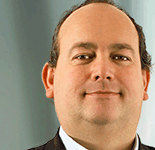 Luca Paderni
Vice President, Research Director
Sessions Featuring This Speaker
Outside In: A Forum For Customer Experience Professionals EMEA
11/06/2012
02:10 PM - 02:55 PM

The Role Of The CMO In Leading The Customer-Obsessed Revolution

Companies are grappling to maintain their traditional sources of competitive advantage in the age of the customer — a world where empowered consumers, commoditized products, and intense competition stretch organizational capabilities to their limits. Enter the customer-obsessed CMO who can transcend the operational status quo and lead a companywide journey to establish new sources of competitive advantage. In this session, you will learn how CMOs positively change the corporate culture around customer obsession by:

Gaining executive-level alignment on becoming customer-obsessed.
Working with executive peers to develop a long-term strategy.
Enabling practitioners to execute as customer-obsessed brand ambassadors.
Research Focus
Luca primarily contributes to Forrester's offerings for Marketing Leadership professionals. He is an expert on how senior marketers can take advantage of new advertising, communication, and service technologies to bolster their brands' health, deepen customer relationships, and, ultimately, increase sales.
His current research centers on upcoming trends and transformations in the media and advertising space that lead to increasing media fragmentation. By investigating the ways consumers have embraced digital experiences and platforms, Luca and his team help clients redefine their strategy models and better serve consumers.
He lends a strategic yet pragmatic perspective on the key trends affecting publishing and media buying; content strategy; the future of online, offline, and connected TV; and the blurring of the lines between product, service, and communication. Luca also leads our research on marketing mix optimization and guides CMOs and marketing leaders in their efforts to establish analytic systems to inform marketing spend and ROI.
Previously at Forrester, he was a Technographics® analyst and principal consulting analyst.
Previous Work Experience
Before joining Forrester, Luca was head of industry marketing for Google in EMEA, looking after sales and marketing strategy for advertising products across verticals. In addition, Luca has more than 10 years of marketing and strategy experience at some of the world's largest and most important branded goods manufacturers, including Ferrero, Johnson & Johnson, L'Oréal, and Prada, working across Italy, France, Switzerland, Spain, and Russia. Luca is a regular keynote speaker at international marketing and media events.