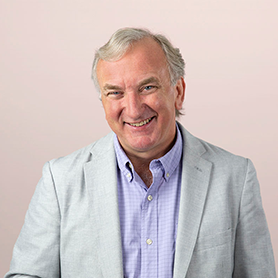 Nigel Fenwick
Vice President, Principal Analyst
Sessions Featuring This Speaker
Forrester's CIO Forum EMEA 2012
06/19/2012
03:55 PM - 05:35 PM

From Influence To Leadership: Transforming How Technology Drives Business Strategy

CIOs and BT leaders of the 21st century must transform their teams from reactive order takers to proactive business leaders and, in the process, demonstrate strong business leadership. But how should you go from IT to BT? What obstacles do you need to overcome? And how should you rethink IT strategic planning to create BT strategies? This track session introduces Forrester's BT Strategic Planning Playbook and provides guidance and insight on how to apply the playbook to your own enterprise. Come prepared to collaborate with peers in this roll-up-your-sleeves interactive session.

02:05 PM - 02:50 PM

Delivering The Social Business And Collaboration Imperative

As enterprise social software becomes increasingly pervasive, it becomes increasingly less standalone. The lines continue to blur between social and traditional collaboration, unified communications, content management, and line business applications. The role of social becomes less of an application and more a consumable service that is available to a wide variety of applications as an extensible layer. Planning for the social-enabled requires a strategy today. The role of cloud and mobile in your social strategy can have broad and lasting implications. In this session, you will learn:

How to determine the role of social in your enterprise.
What questions to ask to ensure that your approach will lead you to success.
How to plan tactically while maintaining a strategic vision for social.
Research Focus
Nigel serves business technology leaders, focusing on the role of technology as an enabler of business outcomes. His research focuses on the intersection of technology and marketing and includes coverage of business and technology strategy, digital business, social business strategy, marketing technology, and technology trends and their impact on competitive advantage.
Previous Work Experience
Since becoming an executive director and CIO at Reebok UK at the age of 26, Nigel has consistently led many technology industry trends: He was the first CIO to partner with Infosys to pioneer the offshore development model; he was the first CIO to introduce a marketing role to IT; and he was an early advocate of the business relationship management role that is now so critical to many IT organizations. Nigel went on to a successful career in technology marketing at Radius Retail and Transatlantic Software before releasing his inner entrepreneur, starting up an eCommerce research publishing business and a GPS fleet management software business. He joined Forrester as the general manager and practice leader of the IT Leadership Boards business in 2006, growing the business more than 300% in three years. Having spent equal time over his career in IT, marketing, and general management, Nigel now brings a unique business technology perspective to his research at Forrester.
As an analyst, Nigel's leading-edge research focuses on business at the intersection of marketing and technology. Recognized as a visionary with insight into emerging trends, Nigel has published leading research on social business strategy, business technology strategy, innovation, retail, and marketing. His latest research on digital business examines the fundamental business changes needed in the digital economy.
Education
Nigel holds a B.A. (Hons) in computing in business from the University of Huddersfield and an M.B.A. with concentrations in marketing and international business from Warwick Business School at the University of Warwick.