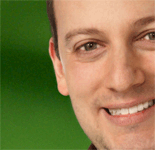 Rob Karel
Principal Analyst & Research Director
Sessions Featuring This Speaker
Forrester's Marketing Leadership Forum 2012
04/18/2012
01:00 PM - 01:45 PM

Leveraging Data Alignment To Deliver Optimized Customer Engagement

With the rise of digital, social, and mobile channels, Customer Intelligence (CI) Professionals have more options than ever to provide highly relevant and engaging customer experiences. CI Professionals use increasingly sophisticated combinations of customer, transactional, behavioral, and now contextual data sources – sentiment, geolocation, and IVR transcripts – to power segmentation, offer selection, and campaign optimization. But those processes are wholly reliant on high-quality, trusted data – which most CI Professionals have not accepted responsibility for ensuring. To make the leap from cool to critical, CI Professionals need to align their efforts to fit within their organizations' data governance and master data management processes. Participants will leave the session with:

An understanding of how poor-quality data can affect customer intelligence processes.
Suggestions on how Customer Intelligence Professionals can improve collaboration on customer data management.
Recommendations on how to leverage Forrester's process data management approach to best align your marketing and master data efforts.
Research Focus
Rob serves Business Process & Applications Professionals. He is a leading expert in how companies manage data and integrate information across the enterprise. His current research focus includes process data management, master data management, data quality management, metadata management, data governance, and data integration technologies, including ETL and EII.
Previous Work Experience
Rob has more than 19 years of data management experience, working in both business and IT roles to develop solutions that provide better quality of, confidence in, and usability of critical enterprise data. Prior to joining Forrester, he managed Intuit's enterprise data quality initiatives and supported the implementation of Intuit's customer master reference system. Prior to Intuit, Rob managed the design and development of customer master and attribute management solutions for Cisco Systems. Earlier, Rob was research manager for the global mergers and acquisitions product group at Thomson Financial Securities Data (now Thomson Financial Investment Banking).
Education
Rob holds a B.S. in finance from Ithaca College.