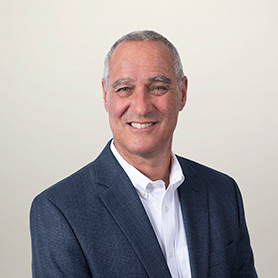 Rob Koplowitz
Vice President, Principal Analyst
Sessions Featuring This Speaker
Forrester's CIO Forum 2012
05/03/2012
02:00 PM - 02:45 PM

Delivering The Social Business And Collaboration Imperative

As enterprise social software becomes increasingly pervasive, it becomes increasingly less standalone. The lines continue to blur between social and traditional collaboration, unified communications, content management, and line business applications. The role of social becomes less of an application and more a consumable service that is available to a wide variety of applications as an extensible layer. Planning for the social-enabled enterprise requires a strategy today. The role of cloud and mobile in your social strategy can have broad and lasting implications. In this session, you will learn:

How to determine the role of social in your enterprise.
What questions to ask to ensure that your approach will lead you to success.
How to plan tactically while maintaining a strategic vision for social.
Research Focus
Rob serves CIO Professionals with research in the areas of information workplace and collaboration strategy. Rob delivers strategic guidance, helping enterprises define enterprise solutions that drive efficiency and competitive differentiation. His current research focuses on core elements of collaboration strategy, including collaboration platforms, workspaces, and enterprise social strategy.
Previous Work Experience
Rob comes to Forrester with many years of experience in enterprise software consulting, product marketing, product management, and strategy. Most recently, he was director of product management at Microsoft, where he played a strategic role with Duet, a joint initiative brought to market with SAP. Prior to Microsoft, Rob was a senior director of product marketing at Oracle Corporation, where he focused on Oracle's content, collaboration, portal, and business intelligence offerings. He also spent fifteen years in consulting working for Lotus/IBM and other global software services firms with a focus on corporate collaboration.
Education
Rob holds a B.A. in economics from the University of California, Davis.