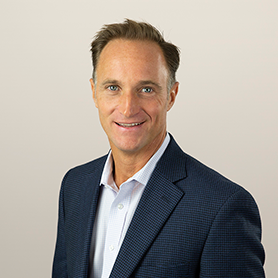 Ron Rogowski II
Vice President, Principal Analyst
Sessions Featuring This Speaker
Forrester's Customer Experience Forum 2012 East
06/26/2012
01:15 PM - 02:00 PM

The Future Of Personalization Is . . . Context!

Once, personalization meant putting a customer's name on a web page or making some recommendations based on previous purchases. But in the future, personalization will be far more subtle, sophisticated — and essential for delivering the best possible digital customer experiences.

Why is context the future of personalization?
How can firms contextualize their digital experiences?
How can you create context across multiple touchpoints?

02:00 PM - 02:45 PM

The Unified Customer Experience Imperative

Increasingly, companies rely on digital touchpoints to be the nexus for customer experiences. But as digital touchpoints proliferate, firms must ensure that the brand's personality is clear and cohesive across all of them.

What does it mean to deliver a unified customer experience, and why is it critical to success?
How can you deliver a unified experience across all digital touchpoints?
Where should you get started?
Research Focus
Ron is a vice president and principal analyst serving Customer Experience Professionals. He leads Forrester's research on how to develop and execute digital customer experience strategies by aligning business and brand goals with customer needs across touchpoints. He also leads Forrester's research on how to create emotionally engaging and differentiated digital customer experiences by catering to customers' real needs, developing a coherent personality, and engaging the senses.
During his tenure at Forrester, Ron has also done extensive research in the fields of web globalization and rich interfaces. In addition, Ron is part of the core analyst team responsible for developing and maintaining Forrester's Website User Experience Review methodology and is the steward of Forrester's Website Brand Experience Review methodology.
Previous Work Experience
Ron came to Forrester through its acquisition of Giga Information Group, where he created and managed a site evaluation methodology to help companies improve online customer experiences. Prior to joining Giga, Ron worked for Kyodo News Markets, the Japanese distributor of Bridge Information Systems, where he was responsible for training and educating clients and internal personnel in proprietary and web-based information systems. Before working with Kyodo, he taught English in Hamamatsu, Japan.
Education
Ron has a B.A. in English and Japanese from the University of Richmond.