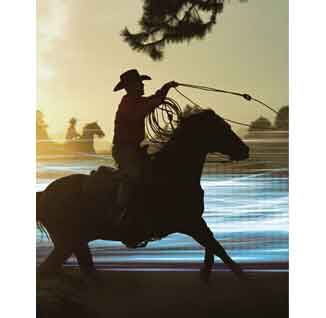 Harness the power of disruptive digital megatrends.
As eBusiness & Channel Strategy Professionals create cross-touchpoint strategies for their firms, they must weigh the tradeoffs that digital opportunities present — top-line growth and customer convenience versus the risk of disruptor-induced margin and loyalty pressure.
Click here to view Forrester's James L. McQuivey, Ph.D., discuss digital disruption at Forrester's 2011 Consumer Forum, and join us this year where James, other Forrester analysts, and industry experts will teach you how to build a dynamic digital infrastructure that can support a next-generation experience.
This Forum has Passed.
EVENT OVERVIEW
eBusiness & Channel Strategy Professionals have been inching closer to C-level inner circles at their firms. But digital opportunities come with great risks: Digital disruptors' dominance of key parts of the purchase process can crush existing direct-to-consumer models and already-damaged margins. For example, the game-changing mobile experiences that digital disruptors Amazon.com, Apple, eBay, and Google have created give those firms control of consumer mobile devices and platforms, allowing them to both "tax" sales and hijack payments as well as threatening to further strangle already-squeezed margins. Rubbing salt into the wound, these breakthrough experiences have raised consumer expectations of all digital experiences, making the job of eBusiness pros to build a dynamic digital infrastructure that can support a next-generation experience even harder.
At Forrester's inaugural Forum For eBusiness & Channel Strategy Professionals, we'll debate the role that digital disruption will play in eBusiness. eBusiness professionals will hear how their peers at major global companies are using digital disruption to the advantage of their firm's bottom line — and, ultimately, to the benefit of their careers.
Key Questions This Forum Will Answer
How are the digital megatrends of mobile, social, and big data presenting both opportunities and challenges for eBusiness professionals?
What moves are the biggest digital disruptors — Amazon, Apple, Facebook, and Google — making to take over the product research and sales funnel?
How successful will these tech titans be at changing customer purchase and service behavior?
How can eBusiness professionals weigh the digital disruption tradeoffs of revenue growth versus squeezed margins and reduced loyalty?
Which specific tactics and partnerships have eBusiness professionals used to capitalize on the megatrends that these companies represent?
How have some firms prioritized branded experiences to thrive in the face of digital disruption?
What skills, organizational changes, and strategies will firms need to thrive?
What's next for eBusiness professionals? How can they capitalize on megatrends to push their careers forward into coveted roles like "VP of digital"?
Connect With Forrester And Event Attendees
Twitter: #FORRForum
LinkedIn: Network with other attendees.
Blogs: Follow analysts covering your role.
Communities: Extend conversations through your role community.
Facebook: Stay connected through Forrester Events pages.
Who Should Attend?
eBusiness & Channel Strategy Professionals with the mandate to drive revenue growth.
Ad agencies and marketing service companies that want to ensure that they adapt to new demands from eBusiness clients.
Technology executives responsible for building and marketing tools that enable, power, and optimize digital programs.
Consumer Product Strategy Professionals seeking to develop innovative products and platforms for customers.
Why Attend?
C-level keynotes from Fortune 1000 executives.
Role-based and industry track sessions.
One-On-One Meetings with Forrester analysts.
Peer networking with more than 500 attending executives and professionals.
Attendee Quotes
—"Overall the event exceeded my expectations on the first day. Each session, one after the next, both provided me with great ideas and inspiration and validated some of the decisions and recommendations I have already made."
Julie K., Consumer Insights Manager
"Overall excellent forum. Forrester continues to expand my mind with relevant thinking, content, and concepts."
Christopher G., Corporate Marketing Communications
"Great event — many things to follow up on when I get back to the office on Monday. Look forward to more Forrester events."
Rich N., Senior IT Marketing Line Consultant
Interested in attending ?
Download a letter to request approval from your manager