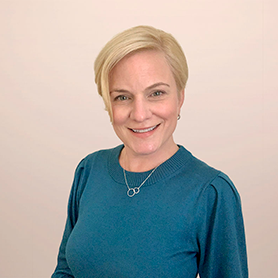 Sharyn Leaver
Vice President, Practice Leader - Enterprise Architecture
Sessions Featuring This Speaker
Forrester's Enterprise Architecture Forum 2012
05/03/2012
08:30 AM - 08:45 AM

Joint CIO And Enterprise Architecture Welcome And Opening Remarks

11:40 AM - 12:00 PM

Joint CIO & Enterprise Architecture Setting The Stage

08:30 AM - 08:45 AM

Opening Remarks And Enterprise Architecture Awards
Research Focus
Sharyn serves CIOs. She leads Forrester's research into IT leadership, with a focus on the emerging world of business technology (BT). Sharyn delivers strategic guidance, helping enterprises identify best practices and identify vendors and technologies that help drive business success. Her current research agenda includes enterprise application strategies as well as IT planning processes and technologies. She also maintains a research interest in business process management (BPM); RFID; and other emerging technologies in consumer-driven and manufacturing industries such as life sciences, healthcare, and consumer products. In addition, Sharyn was a key contributor to the development of the Forrester Wave™ methodology to help clients accurately assess key vendors in a given technology-focused market.
Previous Work Experience
Before joining Forrester, Sharyn spent several years as a consultant and project manager for Clarkston Consulting, a full-service professional services firm. She was responsible for the delivery of vendor selection and implementation projects involving SAP and other ERP applications, integration technology, and enterprise portals.
Education
Sharyn holds a B.S. in computer information systems technology from Purdue University.