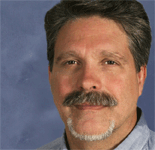 Tim Harmon
Principal Analyst - Team Lead
Sessions Featuring This Speaker
Forrester's Marketing Leadership Forum 2012
04/18/2012
01:55 PM - 02:40 PM

Marketing To Customer Value

Most tech marketers focus on the front end of the funnel – branding, awareness, and lead generation – at which point responsibility for developing, maintaining, and growing the customer relationship gets handed off to sales, customer support, and aftermarket services. Consequently, marketing often has limited visibility into how the company's products and technologies actually end up creating value for customers. The problem is that customers want value to be the centerpiece of any and all marketing and sales conversations. Unless marketers also focus on customer value, they run the risk of providing limited benefit to customers – and sales. This session will discuss the challenges of extending the marketing focus and relationship investments to the post-sales stage of the adoption life cycle, including:

New customer acquisition versus existing customer enrichment.
Incentivizing customer community engagement and behavior.
Customer service reporting to marketing.
Research Focus
Tim serves Sales Enablement Professionals in developing SMB go-to-market channels via the application of best practices, business plans, metrics, tools, resources, relationships, and competitive intelligence. His research focuses on the impact of cloud computing and digital marketing on demand chain business models. Tim is a leading expert on business applications software (enterprise resource planning, business intelligence, marketing automation, and social project/collaboration management) and networking and hardware technologies.
Previous Work Experience
Prior to joining Forrester, Tim served in executive management and mentoring roles in the vendor, user, industry analyst, and venture capital aspects of the IT industry. He has been a featured speaker at many industry conferences involving business intelligence, data warehousing, performance management, and enterprise applications and has been published in Austin-American Statesman, BI Review, DM Review, and Intelligent Enterprise. Tim is a member of the Corporate Portfolio Management Association.
Education
Tim attended Iowa State University, majoring in computer science and math and business administration.