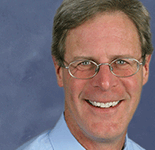 Alex Cullen
Vice President, Research Director
Sessions Featuring This Speaker
Forrester's Forum For Technology Management Leaders
06/12/2014
03:10 PM - 03:50 PM

Enterprise Architecture At The Front End Of Your Business

The age of the customer shifts the technology management focus to where your business engages with customers, partners, and employees. The value that enterprise architecture (EA) can bring is more needed than ever — but EA programs that aren't prepared for working at the front end of the business risk marginalization. We'll explain:

The new opportunities and challenges that EA programs will face.
How to rethink the EA operating model.
The new skills you'll need to succeed.
Research Focus
Alex serves enterprise architecture (EA) professionals. He leads the team responsible for research and advisory services that address the needs, priorities, and concerns of EA professionals and technology strategists in the age of the customer. Alex is a leading expert on technology planning and strategy, governance, enterprise architecture value, and enterprise architecture practices.
Previous Work Experience
Alex joined Forrester in 2005 as a principal analyst, providing clients with insights in the areas of IT strategy and planning, architecture, and process improvement. Prior to joining Forrester, Alex was the director of enterprise architecture and IT process improvement with John Hancock Financial Services. His experience prior to John Hancock includes working with Fortune 500 companies on technology strategy and planning and with various high-tech firms in product management and strategy. Prior to Forrester, Alex published many articles and spoke at conferences on technology strategy, IT planning, and architecture.
Education
Alex holds a B.A. in fine arts from the University of New Hampshire. He has also participated in and lectured at various executive training programs.