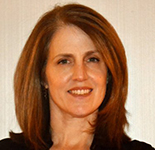 Amanda Rubin
Managing Director, Global Co-Head, Brand and Content Strategy
Sessions Featuring This Speaker
Forrester's Forum For Marketing Leaders
04/14/2015
Profile
Amanda is global co-head of Brand and Content Strategy in the Executive Office. The group is responsible for creating and highlighting content that focuses on Goldman Sachs' analysis and work related to economies, markets and clients. The group leverages various communications channels, including advertising and digital platforms, to reach across the firm's core external constituencies, including clients, investors and the public.
Amanda joined Goldman Sachs in 1997 in the Brand Marketing and Digital Strategy Group, focusing on the firm's corporate brand, including advertising campaigns, the external website, social media presence and marketing efforts for corporate engagement and recruiting initiatives. From 2010 to 2014, she served as co-chair of the Legal, Compliance, Internal Audit and Executive Office Women's Network. Amanda was named managing director in 2012.

Prior to joining the firm, Amanda worked at Chiat Day, Ogilvy & Mather, and DDB Needham Worldwide. While at those firms, she worked with industry leaders such as American Express, Bank of New York and Digital Equipment Corporation.
Amanda earned a BA in Political Science from Emory University and an MBA from The George Washington School of Government and Business Administration.