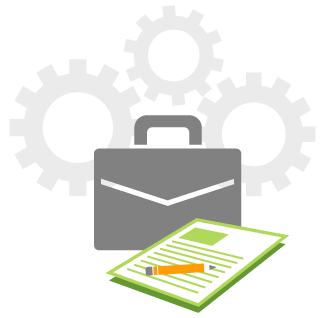 The IT strategy of the past will not be enough to secure success in the future; instead, CIOs must develop BT strategy.
Today's executives are totally dependent on technology to achieve their organization's goals and objectives — without technology they cannot compete. The days of CIOs being the guardians of technology are over — today's IT must help formulate business strategy development or risk becoming irrelevant. Today's IT organization must transform to tomorrow's business technology (BT) organization. CIOs and IT leaders must define the technology direction for the organization in future years to achieve competitive advantage.
This Workshop has Passed.
Tomorrow's BT professionals must create business strategy and the underlying technology strategy simultaneously — what Forrester calls the BT strategy. To develop a BT strategy, IT must adopt a new process that begins and ends with the business, developing the technology strategy with the executive leadership as an integral part of developing the business strategy.
This highly interactive two-day Workshop brings to life Forrester's BT Strategic Planning playbook through a combination of analyst-led presentations and attendee exercises designed to stimulate learning.
Key Takeaways
Understand how to develop business capability maps as a tool for refining BT strategy.
Identify key metrics in the strategic planning process.
Identify components of the business plan for the IT team.
Build an action plan for developing a successful BT Strategic Planning process.
Who Should Attend?
This Workshop is suitable for IT executives and strategic planners with responsibility for developing IT strategy, including:
CIOs.
IT executives.
Directors of strategic planning.
IT staff with lead responsibility for IT strategy.
Why Attend?
Attendees learn how to develop a BT Strategic Planning framework through a series of learning sessions and exercises that simulate real-world case studies. You will explore the critical steps in the strategic planning process as your Forrester analyst works with you to:
Prepare you to apply the BT Strategic Planning framework in your organization.
Use capability maps to drive more effective business conversations.
Differentiate between BT strategy, technology road maps, and IT execution strategy.
Assess your own organization's readiness for moving beyond alignment.