< View All Media Resources
Beware Of Physical Security Threats

April 20, 2017
While large-scale data breaches and privacy threats continue to draw media and consumer attention, today's digital businesses still have to contend with physical security challenges such as physical break-ins and criminal or even terrorist attacks.

Research from Forrester identifies 14 emerging and existing technologies for mitigating the risk of physical security threats — as well as key vendors of these technologies, typical use cases, and their estimated growth phase. A few key technologies covered include converged access cards, biometric access control, video analytics, and drones (see graphic below for the full scope of technologies).

Click here for more information, and please contact us if you'd like a copy of this report.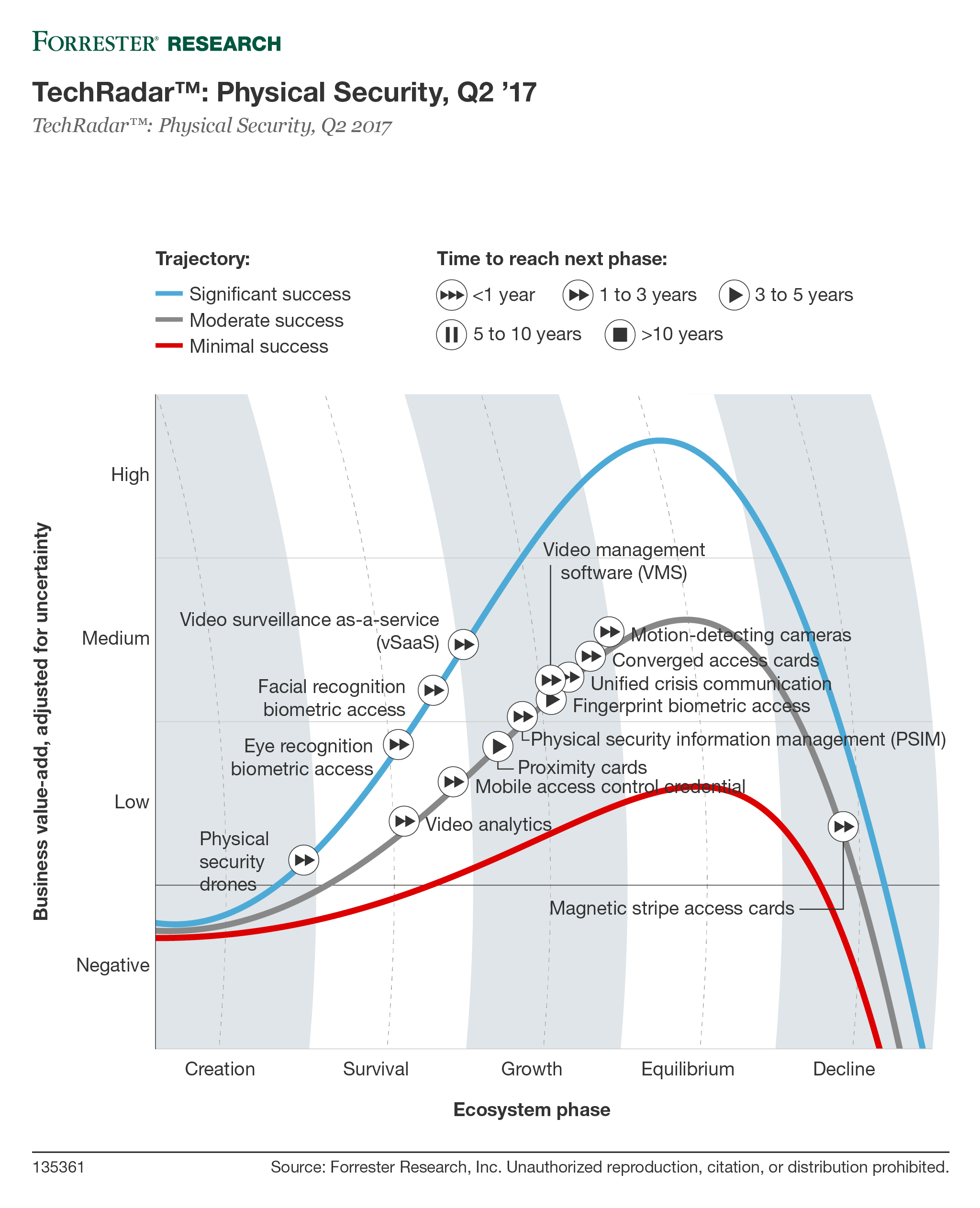 About Forrester

Forrester (Nasdaq: FORR) is one of the most influential research and advisory firms in the world. We work with business and technology leaders to develop customer-obsessed strategies that drive growth. Forrester's unique insights are grounded in annual surveys of more than 500,000 consumers and business leaders worldwide, rigorous and objective methodologies, and the shared wisdom of our most innovative clients. Through proprietary research, data, custom consulting, exclusive executive peer groups, and events, the Forrester experience is about a singular and powerful purpose: to challenge the thinking of our clients to help them lead change in their organizations.
CONTACT FORRESTER PR
+ 1 617.613.6000 (US and elsewhere)
+ 31 20.305.4876 (Europe)