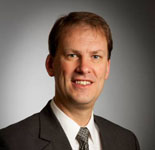 Bill Keen
Director of Mobile Solutions
Sessions Featuring This Speaker
Forrester's Forum For Technology Management Leaders
05/05/2014
Profile
Bill Keen is Director of Mobile Solutions for InterContinental Hotels Group (IHG), the world's largest and most global hotel company.
In his role, Mr. Keen has responsibility for mobile channel product strategy and marketing programs that generated over $600 million in gross revenues during 2013, up from $2 million in 2009. Before focusing solely on mobile solutions, Mr. Keen concurrently held responsibility for all branded web products that contributed more than $3 billion annually to IHG.
Prior to joining IHG in 2007, Mr. Keen spent more than 15 years in the online and eCommerce space, first as Director of Internet Services for BellSouth, where he managed product management and marketing, and later with CheckFree Corporation, where he worked as Director of Product Marketing focusing on the development of eCommerce payment strategies.
Mr. Keen holds a Master of Business Administration from Emory University's Goizueta Business School and a bachelor's degree in finance from the University of Tennessee.