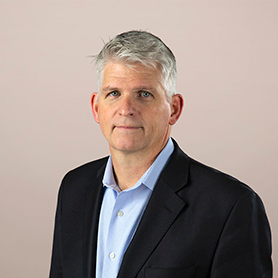 Brian Hopkins
VP, Emerging Tech Portfolio
Sessions Featuring This Speaker
Forrester's Forum For Application Development & Delivery Professionals
10/16/2014
01:30 PM - 02:10 PM

Systems Of Insight: How Big Data Will Power Applications

Companies have at their disposal a variety of tools — enterprise data warehouses, data management platforms, Hadoop — to help manage the data that can provide context for customer-facing applications. But leveraging and harnessing this data is easier said than done. Companies need to give attention to their systems of insights strategy in order to meet customer demands. Join this forward-thinking session to find out:

Why companies need to strategize around a big data platform.
What the components of a big data platform look like and how they fit together.
How your culture and competency will determine the success — or failure — of your systems of insight.
Research Focus
Brian's research helps clients drive innovation through emerging technology to get ahead of trends and become leaders in their markets. His thought leadership also assists CIOs in maximizing the returns on their investments and future-proofing their business against the accelerating pace of change. He is routinely covered in major trade journals, such as the Wall Street Journal, CIO.com, and ZDNet, where his ideas challenge technology leaders to think differently to get better results. His coverage of technologies includes edge computing, edge intelligence, quantum computing, insight and big data platforms, and systems of insight. He is a contributing author to the insights-driven business playbook and the IT transformation playbook. Finally, he leads Forrester's annual top emerging technologies and top technology trends reports, making him the first touchpoint for firms looking to get ahead with new technology.
Previous Work Experience
Brian has 18 years of experience in technology management as an advisor, strategist, architect, and manager. Before joining Forrester, he worked in the financial services and defense industries, where he acted as architecture director for data management and analytics; overhauled enterprise architecture practices and process governance; advised executives on business technology strategy; and managed multimillion-dollar technology investment programs. Brian was in the US Navy for 10 years as an officer in the nuclear submarine force, where he served as an engineering assistant for USS Seahorse (SSN 669), assistant intelligence officer for Submarine Group 7, and operations and navigation officer for USS Bremerton (SSN 698). He attended Texas A&M University, class of '88, where he was a member of the Corps of Cadets and a Ross Volunteer.
Education
Brian holds a BS in electrical engineering from Texas A&M University (1989).