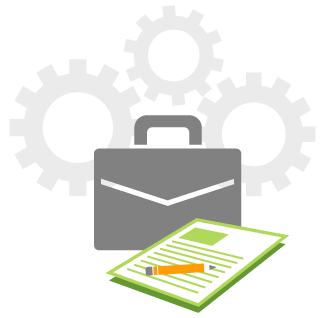 Business capabilities define what your organization does to execute its mission or support its position in the marketplace.
A business capability map — which identifies an organization's capabilities and their relationships — provides the overarching framework for aligned business and IT planning, project and application portfolio rationalization, and communicating IT's value to the users and consumers of IT's services.
This Workshop has Passed.
Event Overview
Many enterprise and business architects are undertaking initiatives to develop and use business capability maps. Approached correctly, business capability maps are both quick to develop and quick to put into use. Forrester has advised many firms on questions ranging from structure and detail, to the relationship between capabilities and strategy or process, to how to engage business leaders. This Workshop provides an overview of how to develop and use a business capability map, addressing the most common questions and challenges architects have.
Key Takeaways
How a business capability map describes your business and its goals and metrics.
Techniques for developing a capability map that resonates with your business.
How capability maps are used within planning and program management processes.
Who Should Attend?
Enterprise Architecture Professionals
C-level executives
Change managers
Business architects
Chief architects
Why Attend?
Work closely with Forrester analysts. Attendance is limited to maximize client-analyst interaction.
Understand the trends and technologies that matter most to your role, so you'll be able to make informed decisions and gain a competitive advantage.
Complete hands-on exercises applying the same methodologies that Forrester analysts use for their own research.
Network with peers facing similar goals and challenges.
Leave with an action plan and strategy that will generate new growth for your company.
Attendee Quotes
"Very thought provoking — I enjoyed it and feel I can apply this information immediately."
Gil B., PM