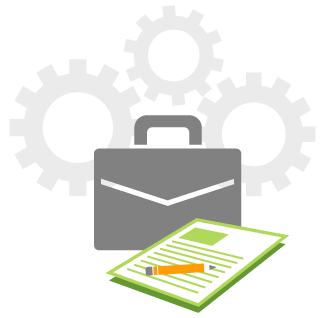 Create or enhance the foundation of a Vendor Management Office (VMO).
Effective vendor management is no longer a bonus or nice to have, it is a governance, risk and compliance requirement. And in many industries it is also a regulatory mandate.
This Workshop has Passed.
Event Overview
Forrester was one of the first analyst companies to identify this need eight years ago and we have lead the industry in helping our clients create, maintain and mature their vendor management offices (VMO) since that time. While the VMO investment remains steady most of our clients understand the rising importance of the organization. Most VMOs reside in either IT or procurement and still face business unit resistance regardless of their organizational structure. Most companies start up the VMO with a focus on cost reductions but increasingly the VMO is taking on a more strategic role. This is evidenced by the renewed focus on pre-contract activities versus just vendor performance management. Innovative VMOs are looking to strengthen their governance models through consistent and improved relationship, risk and performance management.

In this interactive full-day workshop, learn why companies have created a VMO and the value they have quickly realized. Begin the process or enhance an existing one to collect, evaluate and organize critical information about your company's vendors and learn how to utilize this information to appropriately govern these relationships. Leverage Forrester tools and templates to create or enhance the foundation of a VMO. Forrester analysts will teach you the value of the various components in the VMO Toolkit to ensure that your VMO is focused on the right governance activities. Then, apply the elements in the toolkit through hands-on exercises and group activities with other attendees.

Key Takeaways
During this full day of presentations, hands-on exercises, and discussions, Forrester analysts teach you how to:
Create a VMO Strategy. Having a strategy and clear objectives helps create a solid foundation upon which an effective VMO can be built. It facilitates getting senior management support and engaging with other appropriate company stakeholders. Forrester expects the percentage of companies focused on the establishment of a VMO and the creation of strategic objectives around vendor governance to accelerate, and this Workshop teaches you how to get ahead of the game.

Define VMO metrics. A functional VMO requires two sets of metrics: inbound metrics to report on how delivering value to internal stakeholders and the company and outbound metrics to have a basis for all vendor governance activities.

Build a Vendor Risk Tiering Model to meet your company's needs. As companies increase the number of outsourced services to 3rd party vendors, the complexity of how to govern these relationships is increased. But not all vendors require the same level of relationship management attention or security risk due diligence. There needs to be a way to separate the wheat from the tares. Learn the basics of how vendor tiering models are created and the importance of this activity in the process of establishing a comprehensive vendor governance program. Walk away with a solid vendor risk tiering model for your company.

Set up a RACI to identify appropriate roles and responsibilities within your company. Many companies make the mistake of assuming one individual or group of vendor managers can handle all governance activities associated with vendor management. A cooperative effort will bring the most consistent and effective results as companies increase their dependence and trust in outside vendors. Through the course of the day we emphasize the roles that different stakeholders across a company should play in vendor governance. Through this workshop, you will learn best practices and create a basic RACI which will be the foundation for soliciting participation from various company stakeholders in the vendor governance process.

Learn how to advance and continually assess the maturity of your VMO and your strategic vendor relationships. Creating and maintaining an effective VMO is a learning and iterative experience. Forrester research has shown the value of building a solid foundation and then enhancing the process through the use of assessments, tools and software. This Workshop introduces the idea of and provides templates for vendor performance scorecards and assessments. It also examines the value of commercial software and applications to manage the data and process in more advanced VMOs.
Who Should Attend?
CPOs, VPs and directors of procurement.
VPs, directors and senior managers of vendor management.
IT vendor managers.
Customer Account Executives and Managers from vendor organizations.
Why Attend?
Learn what how to create a vendor management office or how to improve an existing operation.
Learn vendor management concepts and methodologies that you can use at your firm. Apply these concepts through hands-on exercises and group activities.
Step back from your day-to-day activities to interact with analysts who will help you apply various tools and techniques to meet your company's needs.
Develop action plans to bring back to your company.
Connect with other Forrester clients who are interested in building or strengthening their vendor management capabilities.