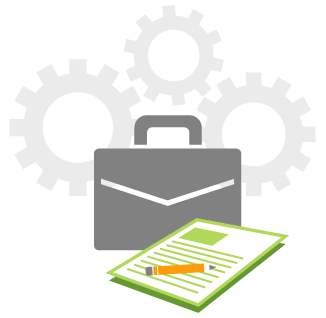 Explore best practices in creating and using journey maps, scenario design, and personas for employees.
By now we all know that improving end-customers' experiences directly impacts company revenue and the cost of goods sold. But did you know that the same experience-impact linkage applies to employees?
Firms that are able to understand and meet employees' ever-changing expectations will be able to significantly increase compliance with internal processes, expansion of tech adoption, and work more closely with the IT organization!
Clients:

$1975

Non-clients:

$1975

Government, education, and nonprofit:

$1775
All prices in USD.
Learn more
Call
+1.888.343.6786 (US)
+31 (0)20.305.4848 (EMEA) | + 65 6426.7019 (APAC)
Event Overview
Your employees have experiences that drive whether they work closely with IT or want to work with IT at all. You can change those experiences by applying end-customer experience practices to the design and delivery of your systems and processes for employees. This approach provides a keener understanding of how your systems and processes should engage employees and to identify where your internal ecosystem is limiting employee's strategic business engagement.
In this intense and interactive all-day workshop you will learn how to build and apply end-customer experience skills to your employees. The workshop gives you hands-on experience with employee journey maps, scenario designs, and personas — providing insights into how these can help employees willingly include you in their planning conversations and comply with tech usage policies. You will gain a sense of urgency for understanding your employee's needs and expectations; visualize the internal ecosystem that enables your employees' journey; and evaluate strengths and weaknesses of this ecosystem, determining the overall health of the employee experience.
Key Takeaways
The seven steps to effective journey mapping.
The four approaches to mapping customer journeys.
Five essential checklist items to get started quickly and ensure effectiveness.
Ecosystem health diagnostics.
The five-why root cause analysis for prioritization
Who Should Attend?
Technology leaders tasked with supporting their organization's/enterprise's CX efforts:
Chief Information Officers, Chief Technology Officers, and Chief Data Officers
VP level in Information Technology and Business Technology, App Dev & Design, I&O, Technology Strategy/Planning, eBiz & Channel
Managers and Directors that support key leaders above