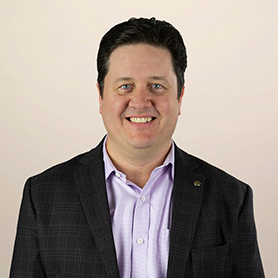 Carlton Doty
VP, Emerging Technology Rsrch
Sessions Featuring This Speaker
Forrester's Forum For Marketing Leaders
05/13/2014
09:25 AM - 09:55 AM

The Power Of Customer Context

What you do today isn't enough to keep customers engaged in an ongoing cycle of interactions and insights. Technology helps, but you need to do the heavy lifting in your marketing strategy. To thrive in the interaction era, you must create a contextual marketing engine. This session:

Reviews contextual marketing case studies from McCormick & Co., Lancôme, and Mini.
Recommends steps to overcome roadblocks to a contextual marketing strategy.
Explores contextual marketing's consequences for marketers, agencies, and vendors.
Research Focus
Carl leads Forrester's global research in emerging technologies. He helps Forrester clients assess disruptive technologies and evaluate new ventures that drive business innovation. Prior to this role, Carl founded Forrester's customer insights practice and led a global research organization that helped B2C and B2B marketers select and implement marketing technologies and services. Earlier in his tenure, Carl managed Forrester's consumer product strategy practice, where he led a research agenda on product innovation that spawned Forrester's book, Digital Disruption. He began his Forrester career in 2006 as an analyst covering digital channels, healthcare technology, and consumer-directed health plans.
Previous Work Experience
Prior to joining Forrester, Carl spent a decade in IT, implementing digital portals and applications for a large regional health insurer to improve customer and partner experiences. He also worked in two early-stage startups, and served as vice president of consulting at a global marketing services provider.
Education
Carl attended Tulane University as an NROTC Midshipman and holds a B.S. in civil engineering management from the University of Vermont.