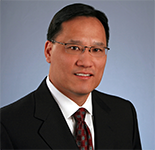 Christopher K. Wong
Vice President of Strategy and Product Management
Sessions Featuring This Speaker
Forrester's Forum For Marketing Leaders
04/14/2015
Profile
Chris is the Vice President of Strategy and Product Management for the IBM Commerce division responsible for the Marketing Solutions portfolio. In this capacity Chris develops the strategy and leads a team of product management professionals who innovate and deliver an industry-leading portfolio of Cloud and On Premises marketing and analytics software solutions that helps IBM's clients use data, analytics and automation to deliver personalized meaningful engagements with their customers.
Prior to this Chis was the Vice President of Marketing Systems and part of IBM's Corporate Marketing & Communications Leadership Team. In his role, Chris acted as the Chief Technology Officer for IBM Marketing where he was responsible for developing and implementing new marketing technologies for all IBM's divisions. His team developed the marketing technology strategy, designed new marketing processes and supported the Marketing systems user community in developing cutting edge marketing campaigns and programs using marketing automation, digital, mobile and social.
Prior to this role, Chris was Vice President of Marketing Transformation where he led major global and cross enterprise transformation projects for M&C. These included, developing new standards and methods for market management, designing a new operating model for marketing using global and regional Marketing Centers and the global deployment marketing automation to over 2,000 marketing professionals.
Chris and his wife have three children and reside in Ridgefield, Connecticut. He and his family have an active lifestyle and enjoy skiing, golf, scuba diving, and global travel.
Education:
University of Southern California -1986
Major: Business Administration, International Finance
Minor: Decision Systems
Awards:
2x Top Performer, Class President Entry Marketing Education (Sales training)
4x 100% Club
1x IBM Global Golden Circle
IBM General Managers Award
6x IBM Branch Managers Award
IBM Team Award
IBM Award for Execution Excellence