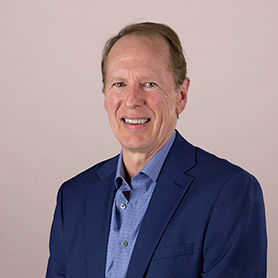 Craig Le Clair
Vice President, Principal Analyst
Sessions Featuring This Speaker
Forrester's Forum For Technology Management Leaders
05/05/2014
04:25 PM - 04:55 PM

Guest Executive Forum With MicroPact: Moving Past Process To Improve Innovation

How can IT and business deliver truly useful and dynamic case management applications? We will share a recent survey of IT professionals and a customer case study that uncovered the challenges associated with traditional process-centric development approaches, and we will show how they can be overcome through a data-first approach. In this session, you will learn:

How to put dynamic solutions center stage.
The keys to providing richer interactions and better support for today's knowledge workers.
How MAXIMUS accelerated performance and system change for the state of California's Workers' Compensation program.

08:40 AM - 09:10 AM

Ten Dimensions Of Business Agility

Over the past 10 years, the Global Fortune 500 has seen more than 70% turnover in the companies on its list. Companies dropping off the list were unable to manage an accelerating pace of change. In this session, you'll learn:

How top firms have boosted their economic performance by becoming more agile.
Which market, organization, and process dimensions of agility matter most.
Why channel integration, change management, and digital psychology drive sustained economic performance.
Research Focus
Craig serves enterprise architecture and business process professionals. He is an internationally recognized expert in automation, AI, and the future of work. His technology coverage areas include robotic process automation, AI solutions in financial services, and the potential workforce disruption due to these technologies. His 2019 book, Invisible Robots in the Quiet of the Night, has been met with wide acclaim. A prolific writer and speaker, Craig is frequently quoted in The Wall Street Journal, New York Times, USA Today, Forbes, and many other publications and media outlets. Dynamic case management, electronic signature, and customer communications management round out his coverage.
Previous Work Experience
Craig brings a wealth of experience and knowledge to Forrester through his 25 years of experience in IT and business process transformation. Prior to joining Forrester, he was a vice president at ADP, focusing on next-generation strategies for investor communications. He holds a patent for electronic delivery of compliance information. Craig was also a cofounder of docHarbor, an early SaaS provider. He has both a strong business and technology background, including time at Mitre and BBN.
Education
Craig earned a BS in economics from Georgetown University and an MBA from George Washington University.