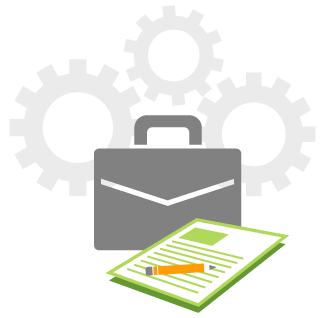 The line between success and failure with SharePoint is defined by a solid strategy.
Microsoft SharePoint continues to gain momentum as a set of content-centric middleware applications and an application development platform. Forrester data indicates that 41% of organizations deploying SharePoint do so more slowly than expected. Obstacles include technical challenges, lack of governance, and slow user adoption, among others. Approaching the complex solution as something simple can severely undermine the value of the investment. With a wide array of functions for collaboration, content management, web applications, portals, and workflows, SharePoint is a potentially powerful new development platform. To take full advantage of a potentially large investment in resources and license costs, you need a strategy. Proper alignment in regard to introduction of functionality and organizational readiness are essential.
This Workshop has Passed.
Event Overview
In this Workshop, benefit from the latest research on best practices for deploying, managing, and leveraging SharePoint within your organization. Forrester analysts focus on helping you learn how to position this new class of middleware into your application and collaboration platform. Use cases describing successful adoption are highlighted.
Key Takeaways
During this full day of presentations, hands-on exercises, and discussions, Forrester analysts teach you how to:
Drive alignment around functional goals. Your organization will need to determine what areas of SharePoint functionality will provide the greatest immediate value and develop a strategy for introducing new functionality into the environment. We provide tools and exercises to determine the best path for your organization. Find out how others are augmenting SharePoint through the use of valuable third-party products.


Prepare for a new type of support organization. Achieving business value with SharePoint investments requires methodical strategic planning to minimize risk and maximize potential benefits, and it also requires you to reach out and work with numerous roles within your organization. Learn the key roles needed on your team for successful SharePoint deployment, development, configuration, and governance.


Position SharePoint within your overall application strategy. SharePoint supports two development methods: development in SharePoint and development for SharePoint. Understand the pros and cons of each method and the gaps in the product that your SharePoint strategy must address.


Develop a user-generated applications policy. SharePoint's multilevel development environment holds appeal and opportunity for everyone, which puts IT at risk for a chaotic environment that compromises the reliability of critical applications. We teach you how to avoid these risks by developing policies that empower users, reducing the burden on IT, and respecting the larger computing environment.


Plan your governance regime. Many application development groups use informal governance that will be insufficient for managing SharePoint development. And as SharePoint collaboration sites spread, they pose a risk to information security and decorum. Learn best practices for defining and implementing an information governance policy in a SharePoint environment.
Who Should Attend?
CIOs looking to leverage SharePoint as a core component for organizational differentiation.
Application Development & Delivery Professionals interested in using SharePoint as a higher-level development and application deployment platform.
Enterprise Architecture Professionals looking to fit SharePoint into the architecture strategy for the enterprise and understand the best practices for its architecture.
Why Attend?
Work closely with Forrester analysts. Attendance is limited to maximize client-analyst interaction.
Understand the trends and technologies that matter most to your role, so you'll be able to make informed decisions and gain a competitive advantage.
Complete hands-on exercises applying the same methodologies that Forrester analysts use for their own research.
Network with peers facing similar goals and challenges.
Leave with an action plan and strategy that will generate new growth for your company.