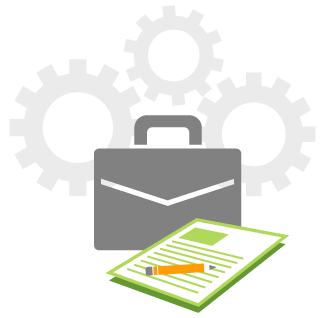 You cannot manage customer experience if you cannot measure it!
In this Workshop, attendees learn the fundamentals of measuring customer experience in both a B2C and B2B world. Forrester provides its framework for how to identify, organize, present, and use customer experience metrics across the enterprise.
This Workshop has Passed.
Event Overview
Participate in exercises that allow you to take stock of current customer experience metrics, identify gaps, outline a high-level measurement framework, brainstorm additional metrics that you may need to fill in that framework, and help you plan how to set targets for customer experience metrics, share insights from measurement, and act on issues you identified.
Key Takeaways For Participants
During this full day of presentations, hands-on exercises, and discussions, Forrester analysts teach you how to:
Identify the types of customer experience metrics you need. Many Customer Experience Professionals tell us that they have more data than they know what to do with and struggle to make sense of the numbers. We share a framework with attendees that defines the three types of metrics they need to improve customer experience and creates a coherent structure that makes data easier for everyone to understand.

In an interactive exercise, you assess your own company's metrics and find gaps.

Pick the best metrics for your customer experience measurement. Having the right metrics in each of the three categories is key to success. Attendees learn how to identify the set of quality criteria that match the way their customers would define a "good" experience.

In an interactive exercise, attendees choose one or two moments of truth and define the metrics that their organizations can use to measure how well they are delivering the experiences customers want.

Make the best use of customer experience metrics you collect. Improving customers' experiences goes beyond just defining and tracking the right metrics. Attendees learn how to set targets for customer experience metrics, share insights from customer experience measurement, and identify and act on customer experience issues identified.
Gain traction for your customer experience measurement. A company's customer experience measurement framework needs to be sustainable in the long run — otherwise CX efforts will lose steam and credibility quickly. Attendees learn how one company successfully got buy-in for a new approach to customer experience measurement and discuss how to apply those best practices inside their firms.

In a related exercise, attendees develop an action plan for developing their customer experience measurement program to the next level.
Who Should Attend?
Directors, senior vice presidents, or vice presidents of customer experience, marketing, or customer insight.
Executives involved with customer experience initiatives (companywide or within a channel like Web, mobile, or contact center)
Why Attend?
Learn a structured way to think about and measure customer experiences.
Take stock of current metrics to find those most useful for customer experience efforts.
Practice choosing customer experience metrics that are easy to understand and align with how customers judge their interactions with your company.
Get to know proven techniques for sharing and acting on customer experience metrics to drive meaningful improvement.
Connect with other Forrester clients who are interested in customer experience initiatives.
Attendee Quotes
"The interaction working with others was an exceptional experience. Listening to their thoughts, comments, and concerns was worthwhile. Love to have exercises I can take back to my place of business and use immediately."
Traci Sanborn, Machias Savings Bank, SVP, Marketing