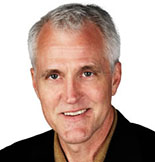 Dave Evans
Vice President of Social Strategy
Sessions Featuring This Speaker
Forrester's Summit For Marketing & Strategy Professionals: Australia
08/13/2014
Profile
Dave is the VP of Social Strategy at Lithium. He is also the author of best-selling book "Social Media Marketing: An Hour a Day," as well as "Social Customer Experience: Engage and Retain Customers Using Social Media."
Dave is a regular columnist for ClickZ and a frequent speaker at industry conferences.
Dave has worked in social technology consulting and development around the world, including HP, SkyTV, Yahoo!, Swisscom, DISH and Time Warner as well as Canada's Telus International, India's Publicis|2020media and its clients including the Bengaluru International Airport, Intel, Dell, United Brands, and Pepsico and with Austin's GSD&M| IdeaCity and clients including PGi, Southwest Airlines, AARP, Wal-Mart, and the PGA TOUR. He serves on the advisory boards for social technology startups including Palo Alto-based Friend2Friend and Mountain View-based Netbase.