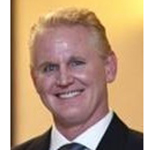 David Stover
Global Solution Management Lead — B2C
Sessions Featuring This Speaker
Forrester's Forum For eBusiness & Channel Strategy Professionals
10/28/2014
Profile
David Stover has more than 25 years of leadership in consumer industries and omnicommerce-enabled business transformation, converting strategy, technology, and process into operational excellence.
He has worked across the globe successfully helping Global 50 and emergent companies deliver long-term profitable growth, appeared multiple times on radio and television, and spoken at dozens of events as an expert on channel convergence and innovation.
He has previously held positions as COO of a holding company expanding brands from west to east, Trading Industries Lead in Asia Pacific and Japan for SAP, Global Partner in charge of consumer innovation at Deloitte, and Retail Technology Partner at Accenture.