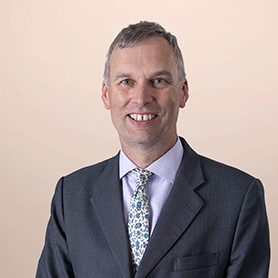 Duncan Jones
Vice President, Principal Analyst
Sessions Featuring This Speaker
Successfully Negotiating Your Microsoft Licensing
03/29/2012
08:30 AM - 09:00 AM

Breakfast Reception
Research Focus
Duncan contributes to Forrester's offerings for Sourcing & Vendor Management Professionals and for Application Development and Delivery Professionals. He is a leading expert on business application strategies and how to get the most from strategic software partners, including packaged applications, SaaS, and custom development. By researching enterprises' experiences in dealing with key software providers, such as IBM, Microsoft, Oracle, and SAP, Duncan helps clients create sound sourcing strategies, nurture better supplier relationships, and get better outcomes from their strategic software investments. He also advises software providers on pricing strategies and commercial trends.
Duncan is also a leading expert on ePurchasing applications, such as eProcurement and supplier risk and performance management (SRPM), with a particular focus on the increasing overlaps and conflicts between ePurchasing and sell-side B2B eCommerce. He advises clients on their application strategy in these areas, how to make good choices between alternative solution providers, and how to get the best results from implementation.
Previous Work Experience
Prior to joining Forrester in 2006, Duncan worked for seven years for QAD, an international provider of enterprise solutions for manufacturing companies, in various product management and product marketing roles. Most recently, he had global responsibility for radical changes to QAD's pricing and licensing strategy.
Duncan qualified as a chartered accountant with KPMG and then joined Courtaulds, a diverse multinational manufacturing company. In 10 years with Courtaulds, he held various line finance and IT roles before becoming project manager in a corporate team, managing systems-enabled business improvement projects around the world.
Education
Duncan earned a first-class degree in mathematics from Hertford College at the University of Oxford and is a member of the Institute of Chartered Accountants in England and Wales.