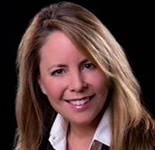 Elizabeth Reynolds
Sourcing and Supply Chain Partner for Enterprise Business and IT Leaders
Sessions Featuring This Speaker
Forrester's Forum For Technology Management Leaders
05/05/2014
Profile
Elizabeth Reynolds' experience includes over 20 years of business/IT supply chain, sourcing, and vendor management gained from working both as a strategic professional across multiple industries, including manufacturing, heavy engineering/construction, residential/commercial development, financial, and food/beverage, and most recently as a sourcing and vendor management board member at Forrester.
Her areas of expertise cover strategic sourcing, IT execution and supplier governance, contract negotiation, vendor performance management, PMO management, and supply chain. Elizabeth achieved her track record of accomplishment through advisory consulting, innovative sourcing solution development, and by coaching matrix teams in complex outsourcing programs.
As a sales and marketing associate, Elizabeth grew the client base, adding over $6 billion to the revenue stream while maintaining client satisfaction consistently at the highest levels. At Option One Mortgage, she directed all offshore outsourcing engagements, saving over $525 million annually.
Elizabeth has a degree in operations management from California State Polytechnic University, Pomona.