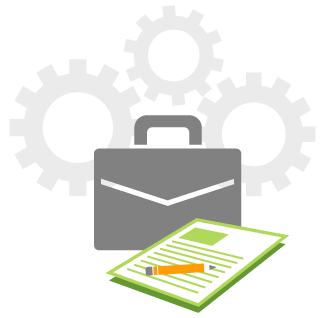 One of the most cost-effective ways for a technology firm to get its message out is to host a high-profile "analyst day."
An analyst day is an invitation-only event where selected industry analysts are invited to meet with company executives, discuss and experience products and strategies, and mingle with customers and partners. Execution of such events varies widely – some are extraordinarily effective, while others would be better left undone. Consequently Analyst Relations (AR) Professionals must embark on such projects with a plan that identifies tasks, deliverables, participants, and due dates to ensure timely delivery of great content via a memorable event.
This Workshop has Passed.
Event Overview
In this interactive one-day Workshop, learn the fundamentals for organizing these events, culminating in the construction of a plan using Forrester's analyst days project plan template, which you can then take away with you for use on your next analyst day.
Key Takeaways
Learn how to deliver a first-class analyst day. In particular, a Forrester analyst teaches you how to:
Understand what an analyst day can achieve, assessing the risks as well as the rewards.
Identify the important participants and secure their commitment.
Assess and obtain the necessary budget.
Understand what event elements you can deploy - you have a lot of options.
Weave those elements into a great event schedule.
Personalize the event to ensure analysts receive valuable - not merely interesting - information.
Get the logistics right beforehand, on-site, and afterward to ensure that you meet your planned objectives.
Who Should Attend?
Analyst relations directors/managers, influencer relations directors/managers, product managers, PR managers with responsibility for analyst relations, and anyone else involved in or wanting to introduce an AR program that will include analyst days.
Marketing directors, corporate communications directors, and CEOs who want to understand how to create an analyst day within their broader programs.
Why Attend?
Work closely with Forrester analysts. Attendance is limited to maximize client-analyst interaction.
Understand an important technique with great potential to enhance the success of your AR program and your AR career.
Complete hands-on exercises that will rehearse you for the preparation of your own analyst day.
Network with peers facing similar goals and challenges.
Leave with an action plan and strategy that will generate new value for your AR program and your company.