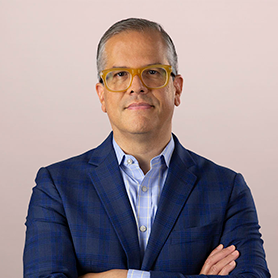 J. P. Gownder
Vice President, Principal Analyst
Sessions Featuring This Speaker
Forrester's Forum For Technology Management Leaders
06/12/2014
02:25 PM - 03:05 PM

Navigating Privacy Issues In Enterprise Wearable Computing

Enterprises in retail, healthcare, financial services, government, and other verticals can craft delightful customer experiences around wearable devices. But customers must be willing to cede a some privacy — location data, behavioral data, past purchasing history, health data, etc. — in order to enjoy the benefits of those experiences. How can enterprises structure wearable privacy properly from the start.

What are the customer-facing use cases for wearables?
How can enterprises proactively address privacy in wearables?
How can enterprises leverage privacy policies for wearables as a differentiator?
Research Focus
J. P. Gownder is a vice president and principal analyst on Forrester's Future of Work team. He leads Forrester's research into the impact that automation technologies like artificial intelligence and robotics have on the future of work, the future of jobs, and the economy. His research also covers the role that anywhere-work and the technologies that enable it have on the future of how and where we work. His work on emerging technologies like augmented and virtual reality helps equip employees with new tools to drive employee experience and productivity.
Previous Work Experience
A prolific writer and speaker, J. P. has written articles for publications such as Mashable, Information Week, ComputerWorld, Forbes, The Los Angeles Times, and The Washington Post. He has also been quoted in The Financial Times, The Wall Street Journal, The New York Times, USA Today, Wired, and many other publications, and he has appeared on NBC television, Bloomberg television, Voice of America, National Public Radio, and other media outlets.
Education
J. P. graduated from Harvard University with a BA (magna cum laude) and an MA in political science. He also conducted research at the Harvard Business School.