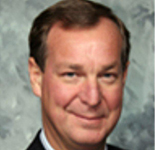 Jean-Jacques Beaussart
Director, Global Procurement
Sessions Featuring This Speaker
Forrester's Forum For Technology Management Leaders
05/05/2014
Profile
Jean-Jacques Beaussart is the Director of Global Procurement at Deloitte Touche Tohmatsu in charge of global strategies along with their deployment programs across the firm. He is focusing on IT and the cloud and global telco among a suite of strategic initiatives.
He is the former Chief Procurement Officer for KeyBank. In this role, Jean-Jacques was responsible for driving KeyBank's strategy to reduce the total cost of ownership from third-party spend and support a global delivery/business model while optimizing risk-reward with KeyBank's third-party providers. He managed a spend of $1.2 billion and was responsible for leading the strategic procurement/outsourcing organization with a mission to deliver savings that affect the bottom line, drive significant process improvements, implement expense policies, and build stronger relationships with business partners and suppliers. Procurement has been a catalyst to driving significant cost efficiencies by changing how KeyBank procures goods and services.
Jean-Jacques joined National City Corporation (NCC) in April 2005, where he laid the foundation for more than $300 million in annualized savings from 2006 to 2008. He also implemented an eProcurement system to provide a single portal and "an Amazon.com experience" to more than 35,000 NCC associates. The creation of a world-class procurement organization, along with redesigning positions and reporting lines to better support corporate needs and strategies, has been one of Jean-Jacques' key successes. Prior to joining NCC, Jean-Jacques held positions as a sourcing executive with Bank of America in Charlotte, N.C., and with GE Capital in Stamford, Conn. He also spent many years as a management consultant with Booz Allen Hamilton in New York.
Jean-Jacques earned his MS in applied mechanics from the Institut National des Sciences Appliquées in Lyon, France, and his MS in mechanical engineering from Columbia University. He also completed the MBA Executive Program at Fairleigh Dickinson University in New Jersey.