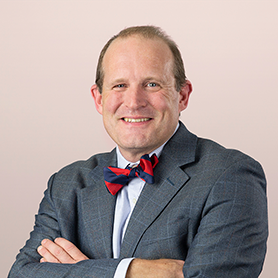 Jeffrey Hammond
Vice President, Principal Analyst
Sessions Featuring This Speaker
Forrester's Forum For Customer Experience Professionals East
06/24/2014
02:30 PM - 03:15 PM

How Systems Of Automation Improve Customer Experience

When customers pick up a smartphone or tablet, they seek a compelling experience, regardless of industry, service, or media. Engaging, informing, and anticipating these demands requires a new approach to software architecture and development processes, what Forrester calls a "system of automation." In this session, Jeffrey will explain:

How systems of automation differ from systems of record or current engagement architectures.
How this new approach to application development will enrich customer experience.
The first steps necessary to build effective, customer-centric systems of automation.
Research Focus
Jeffrey helps CIOs and digital leaders succeed by working with them to improve their software delivery capability and by helping them assess the relevance of emerging software technologies. As a 25-plus-year software industry veteran, he's helped clients improve their development shop culture, apply Agile and continuous delivery best practices, and build successful developer ecosystems. Jeffrey's been a developer; managed development teams; built award-winning commercial development tools; and, over the past decade, has helped Forrester clients navigate mobile, cloud, IoT, DevOps, and low-code technologies and tools.
Previous Work Experience
Jeffrey has been with Forrester since 2006. Prior to joining Forrester, Jeffrey worked at IBM, Rational Software, and was part of Accenture's Advanced Systems Group.
Education
Jeffrey holds a B.S. in economics from the Wharton School at the University of Pennsylvania.