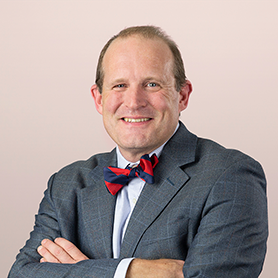 Jeffrey Hammond
Vice President, Principal Analyst
Sessions Featuring This Speaker
Forrester's Forum For Technology Management Leaders
06/12/2014
04:15 PM - 04:55 PM

Create Richer Customer Engagement Via Systems Of Automation

Customer engagement needs context. Websites and mobile apps call upon contextual data stored in systems of record and, increasingly, available through real-time networks of sensors and control systems. These "systems of automation" connect and control physical devices and infrastructure, providing crucial information to allow richer customer interaction. Explore this new ecosystem:

What business outcomes are driving the adoption of systems of automation.
How systems of automation, engagement, and record interact.
The important development dimensions of systems of automation.

05:00 PM - 05:40 PM

Social Coding: How To Tap Developer Networks

The image of the antisocial developer is quickly becoming a stereotype of the past — development is going social. Drawing upon best-practice research and Forrester's broad survey of developers, this session will profile emerging forms of social software development: crowdsourcing, hackathons, open source communities, and other loosely coupled means of collaboration. Gain concrete best practices to:

Improve the flexibility and skills of your development organization.
Build a development shop culture that helps find and retain talent.
Energize collaboration among internal developers.
Research Focus
Jeffrey helps CIOs and digital leaders succeed by working with them to improve their software delivery capability and by helping them assess the relevance of emerging software technologies. As a 25-plus-year software industry veteran, he's helped clients improve their development shop culture, apply Agile and continuous delivery best practices, and build successful developer ecosystems. Jeffrey's been a developer; managed development teams; built award-winning commercial development tools; and, over the past decade, has helped Forrester clients navigate mobile, cloud, IoT, DevOps, and low-code technologies and tools.
Previous Work Experience
Jeffrey has been with Forrester since 2006. Prior to joining Forrester, Jeffrey worked at IBM, Rational Software, and was part of Accenture's Advanced Systems Group.
Education
Jeffrey holds a B.S. in economics from the Wharton School at the University of Pennsylvania.