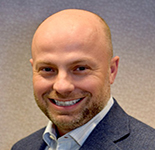 Jim Berra
Senior Vice President and Chief Marketing Officer
Sessions Featuring This Speaker
Forrester's Forum For Marketing Leaders
04/14/2015
Profile
Jim Berra joined Carnival Cruise Lines as Senior Vice President and Chief Marketing Officer in November 2008, overseeing all of the company's advertising programs, marketing communications, social media, and public relations. He also oversees all digital efforts, including the audience and site development for Carnival.com.
Prior to joining Carnival, Berra spent three years at Rodale, a global media publishing company where he led the development and marketing of the company's online businesses. Prior to that, he was at Starwood Hotels & Resorts for seven years holding various managerial marketing posts, including Senior Vice President of Customer Marketing and Strategic Alliances where he oversaw Starwood's customer relationship management, loyalty programs, and strategic alliances. Berra started his career at Hyatt Hotels & Resorts, serving in a variety of marketing positions. Berra has won numerous marketing awards and accolades over the years, including being named to the Forbes list of the World's Most Influential CMOs in 2013 and 2014. He has also received the Industry Impact Award by Inside Flyer Magazine and was included in Brandweek's list of Next Generation Marketers.
Berra holds bachelor's degrees in economics and philosophy from Northwestern University.