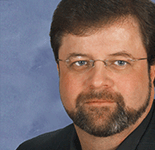 John Kindervag
Vice President, Principal Analyst
Sessions Featuring This Speaker
Forrester's Forum For Technology Management Leaders
06/12/2014
05:00 PM - 05:40 PM

Know Your Enemy: Hackers Versus Executives

In The Art of War, Sun Tzu said, "It is said that if you know your enemies and know yourself, you will not be imperiled in a hundred battles." This session is designed to help information security professionals understand how hackers work and the type of sophisticated threats that cybercriminals are capable of against today's networks. Learn:

What happens in real-life cyberattacks.
What hackers think about the state of enterprise security.
What security and risk professionals should do to protect themselves from attacks.
Research Focus
John serves Security & Risk Professionals. He is a leading expert on wireless security, network security, security information management, and PCI data security.
Previous Work Experience
With more than 25 years of high tech experience, John is best known for creating the highly influential "Zero Trust" model of information security. He currently advises both public and private sector organizations with the design and building of Zero Trust Networks. He holds, or has held, numerous industry certifications, including QSA, CISSP, CEH, and CCNA. John has a practitioner background, having served as a security consultant, penetration tester, and security architect before joining Forrester. He has particular expertise in the areas of secure network design, wireless security, and voice-over-IP hacking. He has been interviewed and published in numerous publications, including The Wall Street Journal, Forbes, and The New York Times. He has also appeared on television networks such as CNBC, Fox News, PBS, and Bloomberg discussing information security topics. John has spoken at many security conferences and events, including RSA, SXSW, ToorCon, ShmoCon, InfoSec Europe, and InfoSec World.
Education
John has a Bachelor of Arts degree in communications from the University of Iowa.