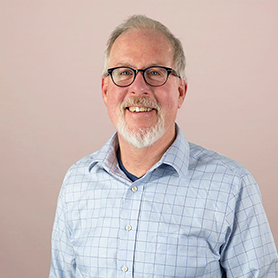 John Rymer
Vice President, Principal Analyst
Sessions Featuring This Speaker
Forrester's Forum For Technology Management Leaders
05/05/2014
10:40 AM - 11:20 AM

How Systems Of Engagement Roil The Platform Landscape

New requirements for systems of engagement are driving changes to application delivery platforms as widely used web platforms fall short. Dynamic languages, new frameworks, and new middleware all promise the fast delivery, modern designs, openness, and constant updating that systems of engagement need. This session will cover Forrester's recent research on these tools, including:

When and why platforms for systems of engagement trump conventional development approaches.
How your peers are using these platforms in innovative ways.
What the future will look like.
Research Focus
John serves application development and delivery (AD&D) professionals. He leads Forrester's AD&D research on cloud platforms, including Amazon Web Services, Google Cloud Platform, and Microsoft Azure, as well as low-code development platforms from Salesforce and other vendors. John is an authority on the software strategies of IBM, Microsoft, Oracle, and other leading vendors. John has been a leading expert on enterprise application development practices, technologies, and platforms for more than 20 years. Forrester has recognized John with its prestigious Bill Bluestein Research Award.
Previous Work Experience
John came to Forrester through its acquisition of Giga Information Group and has a combined total of 15 years with the company. John's industry experience includes a stint as vice president of product marketing for Iona Technologies, where he gained firsthand experience in creating and executing market strategies.
Before joining Iona, John was principal consultant and founder of Upstream Consulting, a vendor strategy consulting group within Fleishman-Hillard International Communications, and a vice president at Patricia Seybold Group.
Education
John graduated from Ohio University with a B.S. in journalism.