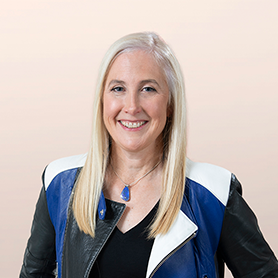 Julie Ask
Vice President, Principal Analyst
Sessions Featuring This Speaker
Forrester's Summit For Marketing & Strategy Professionals: Australia
08/13/2014
11:45 AM - 12:15 PM

Master The Mobile Mind Shift

Consumers reach for their mobile phones and expect instant access to relevant information. Is your company ready to serve your customers in these mobile moments? In this session, Julie, co-author of Forrester's new book The Mobile Mind Shift, will address:

How mobile has changed your customers' behaviors.
How you can identify your customers' "mobile moments."
What steps customer experience professionals should take to prepare for the mobile mind shift.
Research Focus
Julie serves eBusiness & Channel Strategy Professionals. Her nearly 30 years of work experience is balanced between the engineering and management consulting work she did in the first half of her career and her work as an analyst for the past 17 years. The combination of technical and business expertise positions prepared her well to work with business leaders to identify new opportunities offered by mobile technology and to develop strategies to engage with consumers on mobile devices. She has worked with hundreds of clients across retail, travel, banking, insurance, CPG, healthcare, and more to advise and guide the development of their mobile strategies.
Julie's research and analysis have been widely cited in publications including The Wall Street Journal, The New York Times, USA Today, Los Angeles Times, and The Onion, as well as on Bloomberg, CBS, NBC, and PBS.
Previous Work Experience
Prior to becoming an analyst, Julie worked at a contextual services mobile startup in San Francisco and prior to that at Booz Allen & Hamilton.
Education
Julie holds a B.S.E.E. and a Master of Science in electrical engineering and computer science from the Massachusetts Institute of Technology (MIT). She also holds an MBA from the University of Michigan.